Adventure Activities Registration Scheme for Ireland: What's the Plan? Interview with Adventure Safety Ireland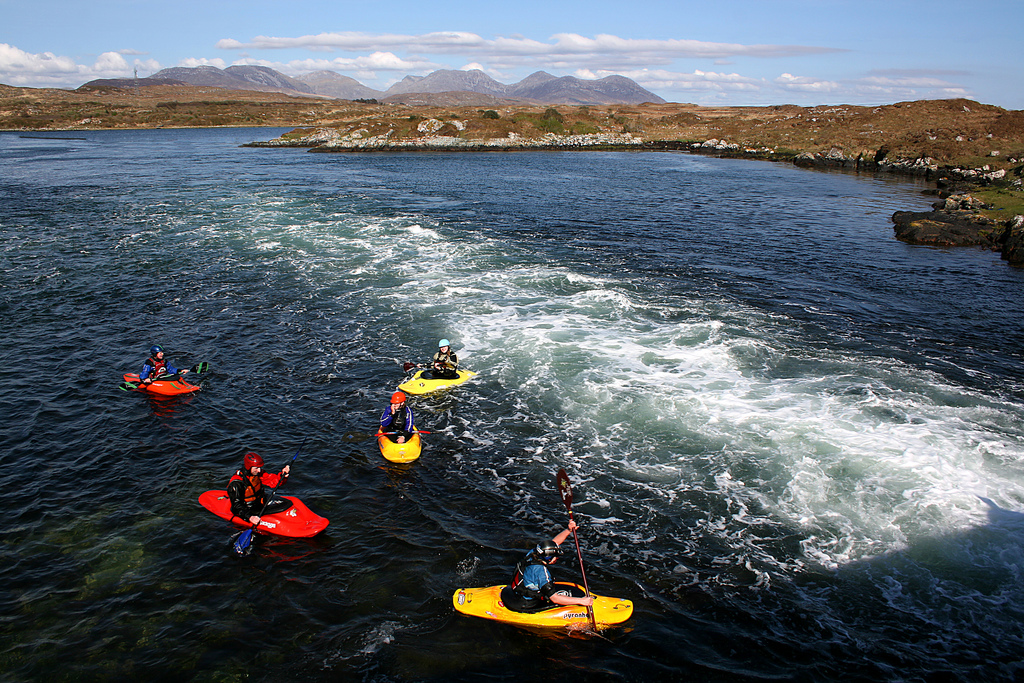 Did you know that some significant changes are underway in the outdoor adventure activity sector in Ireland? A new Adventure Activities Registration Scheme for Ireland could be introduced as early as 2015, requiring most outdoor activity providers in Ireland to comply with national safety standards for adventure activities. We caught up with adventure activities health and safety expert David Butler to find out more.
David Butler is the lead consultant and director at Adventure Safety Ireland. Based in County Wicklow, Ireland, David and his team provide specialist health and safety risk management services for adventure activity providers, the outdoor education sector and charities. David holds a Masters Degree in Health and Safety Management, is a Chartered Member of IOSH, and is also a Mountain Leader who has been involved in mountain rescue in Ireland for over nineteen years.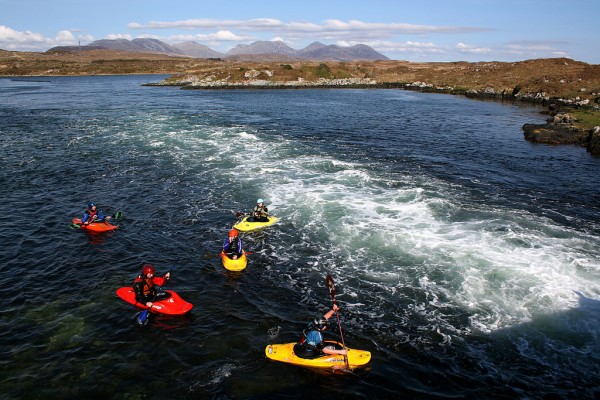 A renowned expert in his field, David took part in the adventure activity industry consultation organised by the Irish government last month. We were delighted when David agreed to talk to us about the new adventure activities registration scheme planned for Ireland – here's what he had to say:
Could you tell us a little about the work you do with clients in the adventure activities sector?
I have specialised in working with clients in the outdoors since 2006. My goal has always been to try and introduce leading industry standards of health and safety management to the adventure activities sector. My clients tend to offer a diverse range of activities: high ropes courses, abseiling, paint ball, archery, off-road driving, orienteering… My work isn't about taking the fun or adventure out of outdoor activities, but making sure the right safety management systems are in place to ensure an acceptable level of risk for everyone involved.
One of the things I do on a regular basis is go in and audit adventure activity providers. I'll look at areas such as compliance with legislation for inspections of PPE equipment and adventure structures, as well as more general compliance issues such as risk assessments and safety documentation. I'll then work with clients to address any issues, and help them put a robust safety management system in place.
What does regulation for the adventure activities sector in Ireland look like today?
Until now, there hasn't been any scheme to regulate the provision of adventure activities in Ireland. In 2013, Minister of State for Tourism and Sport, Michael Ring T.D. asked the Irish Sports Council to examine the issues associated with safety and standards in the adventure activities sector, and to look into establishing a register of licensed adventure activities providers.
An Adventure Activities Working Group was established, and an industry consultation (which I was involved in) took place in May 2014. The group's recommendations have now been submitted to the Minister and although no official announcement regarding the timings has been made, it's possible the Adventure Activities Registration Scheme for Ireland could be introduced in 2015.
Will Ireland follow the Adventure Activity Licensing Authority model that we have here in the UK?
There will be some similarities – operators will need to be licensed in order to operate – but there will be some big differences too. Firstly – the licensing scheme and legislation will cover a much broader group of adventure activities than the Adventure Activities Licensing Authority covers in the UK. For example – activities such as high ropes courses and potentially indoor climbing walls, which don't fall under the remit of AALA. Another key difference is that the proposed legislation in Ireland will cover all operators, and not just those working with children and young people.
Why do you think the Irish Sports Council wants to introduce an Adventure Activities Registration Scheme for Ireland now – at a time when the future of licensing in England is unclear?
The huge growth in adventure activities in Ireland over the past few years means there are more operators and of course, more participants. While the Irish Sports Council says that this process was not started as the result of any particular incident or issue, there have definitely been concerns raised.
The absence of a regulatory scheme was highlighted in a Marine Casualties Investigation Board investigation report, following a serious incident involving a group of school children which happened off the East Coast of Ireland in 2011. The board's report led to calls for a review of outdoor activity providers and introduction of safety standards covering instructor training, equipment standards and safety management systems.
Overall, I do think there's a feeling in the industry that the time is right. It's in everyone's interests to ensure the sector is well managed and that the safety and good reputation of adventure activities in Ireland is upheld. There are definitely a small number of operators out there at the minute who aren't operating to acceptable safety standards, and that's a concern. We all know that the fall-out of an incident or fatality would have serious knock-on effect on the reputation of the adventure activities sector in Ireland, and damaging consequences for the industry as well as any individuals involved.
Do you think that the Adventure Activities Registration Scheme will help or hinder operators?
In my experience, many adventure activity providers just don't know which legislation they need to comply with from a health and safety perspective. They don't know what they need to be doing on a day-to-day basis to comply with the law. Whether that's record keeping, equipment inspections, risk assessments…Having a clear set of safety standards to comply with would remove a lot of the confusion that operators currently face.
Just as importantly, by ensuring operators understand what's required of them to be compliant, regulation would reduce the risk which providers are currently exposing themselves to. Without having an adequate safety management system in place, business owners really could face very serious consequences should an incident happen at their centre. Dealing with investigations, prosecutions and fines often comes at a high personal and financial cost and pose a risk to the continued operation of the business. I'm very much in favour of regulation and think it will help secure the good reputation of adventure activities in Ireland.
What are some of the key areas that the proposed scheme is looking to address?
The first key issue is the lack of agreed standards and regulation for high ropes courses. There are new courses opening more or less every week here in Ireland, and there are no agreed national standards to ensure training and inspection of instructors, equipment and courses is carried out to agreed standards. This is actually the same situation in the UK, although industry bodies do exist to represent and improve standards in the sector. The proposed scheme for Ireland will cover high ropes courses and this sector will have to demonstrate competency, including for instructor qualifications and training, and in all other areas as defined in the national safety standards.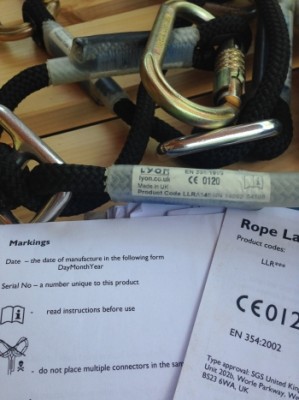 Another key area which will be addressed is the issue of instructor competence. We all know that instructor competence is a critical factor in ensuring the safety of adventure activities, and that human error is one of the biggest contributory factors to accidents. The standards will require operators to ensure that anyone leading an activity is competent, not just qualified. Which will mean having a system in place to carry out and record training, inductions, spot checks or peer reviews. Just accepting instructor qualifications at face value without appropriate supervision and induction training measures will not be acceptable.
Last but not least is the whole area of equipment inspections. Operators will be required to ensure that all critical safety equipment used on an activity is suitable and safe, and that adequate records for maintenance and inspection are available for review. Underpinning all of these areas will be the requirement to provide evidence that operators have a robust, integrated safety management system which includes a life cycle of record keeping – something which Papertrail can help with, of course.
Will the Adventure Activities Registration Scheme in Ireland be a voluntary scheme?
No, it will be a statutory scheme which anyone who wants to offer outdoor activities will need to belong to. Once the scheme is introduced, providers will need to apply for a license in order to operate. They will be inspected and assessed, and only those who are found to be compliant and operating to the required standards will be granted a license. The authorities will also have the power to revoke a license and demand that an operator ceases trading, should they be found to be operating outside of the standards or without a licence.
When is the new scheme likely to be introduced?
The legislation itself hasn't been drafted yet, and is unlikely to come into force until at least next year. The next stage will be developing the standards and defining the inspection and licensing process.
Thanks David for a very insightful interview. To find out more about David and the work he does with clients in the outdoors, please take a look at the Adventure Safety Ireland website. If you have any questions about the proposed scheme or would like to tell us what you think, please leave a comment below or head over to our Facebook page.
David also shared some more of his tips and advice on successful safety management for outdoor activity providers, which we'll share in another post over the next couple of weeks. To make sure you don't miss it, sign-up for our mailing list by completing the box on the right of this page.
Image credits: Eoin Gardiner via Flickr Creative Commons (thanks, Eoin!)
‍
Improve your inspection management system today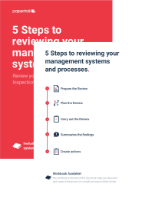 Free! Download the 5 steps to reviewing your management system