Could greener energy yield a 'safety dividend'?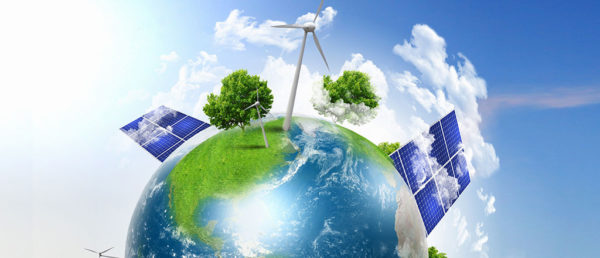 The UK energy system ended last year on a high note. According to the National Grid, 2017 was the greenest year ever for electricity in the country. Renewable energy sources provided more power than coal for around 90% of the year.
This is clearly great news for those concerned about climate change. But increasing the UK's reliance on renewable energy may have another, less obvious advantage, linked to safety.
Coal, oil and gas are all hard to get out of the ground. They can catch fire or explode when handled. And they are major sources of air pollution. This all means they can have a significant impact on health.
Coal, for instance, is thought to cause 100,000 deaths per trillion kilowatt-hours of electricity, which is about the amount that Russia consumed in 2014. For the same amount of electricity, oil kills around 36,000 people. Natural gas results in 4,000 deaths.
The death rates from renewable energy, meanwhile, are comparatively small. Rooftop solar panels, which are made in pristine lab conditions and have practically no pollution or maintenance risks during operation, have a mortality rate of 440 per trillion kilowatt-hours.
Wind power is even safer, with a mortality rate of just 150 per trillion kilowatt-hours. Naturally, these figures should not discourage renewable energy companies from striving to improve safety.
But it is also clear that simply switching from fossil fuels to wind and solar could cut energy sector-related deaths by two or three orders of magnitude, which is a major achievement.
The key, of course, will be for the wind and solar industries to maintain or improve their safety records wherever possible. This won't happen automatically.
On the contrary, even though wind and solar are inherently safer than coal, oil or gas, the fact that renewable energy sectors are growing rapidly means special emphasis needs to be placed on keeping safety standards high while scaling up production.
Part of this will need to be through improved training and policies. Part of it will be through the application of technologies ranging from drone-based inspections to personal protective safety equipment management systems, such as Papertrail.
Provided renewables firms make sure this remains a priority, the move to clean energy could deliver a safety dividend as well as better deal on climate.
Contact us now for more information about how to make your wind business safer.
‍
Improve your inspection management system today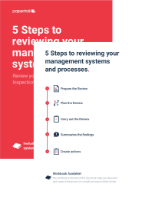 Free! Download the 5 steps to reviewing your management system