How to protect your working at height business
Thursday, October 10, 2019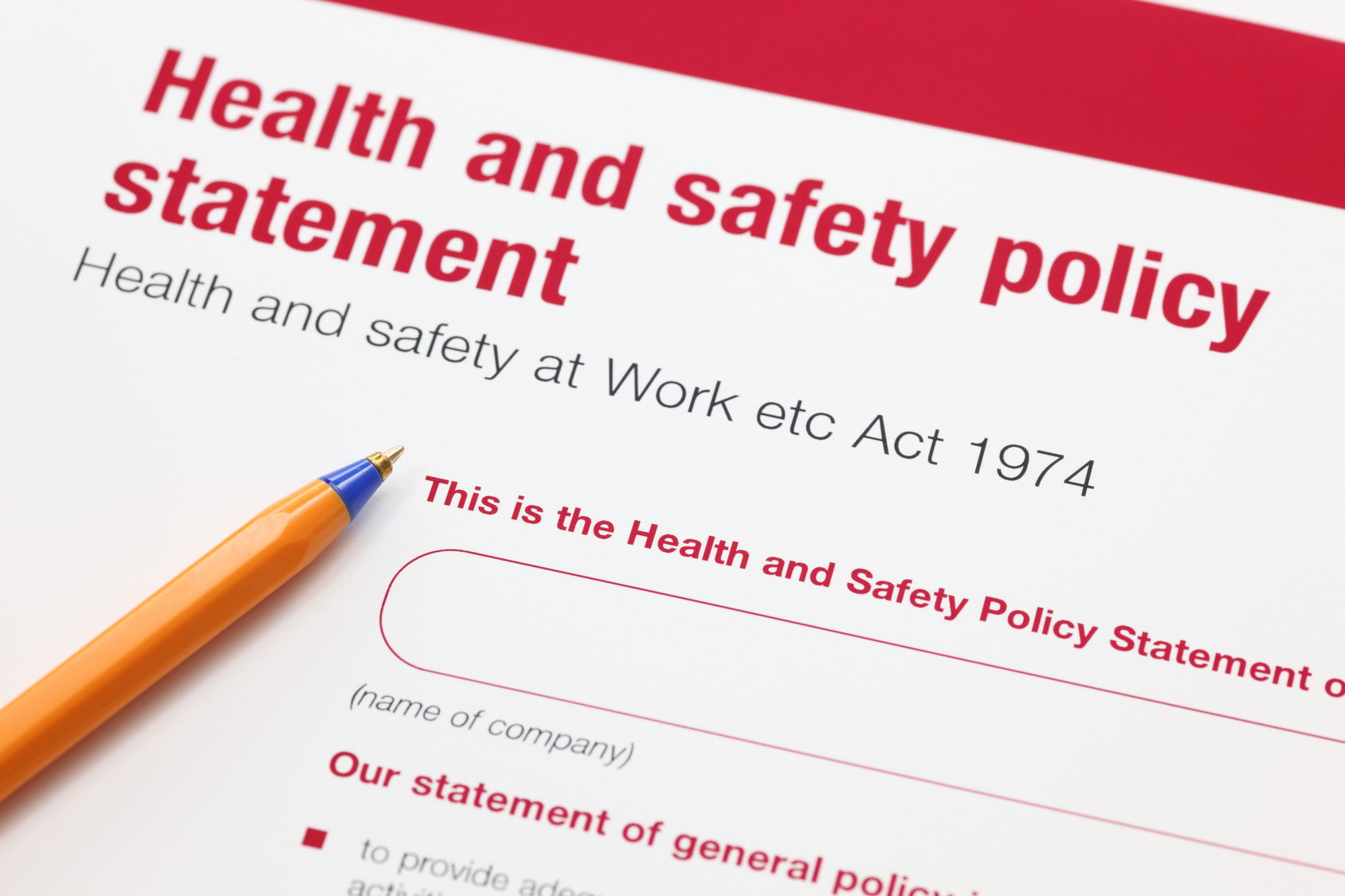 As an equipment manager, you are responsible for the health and safety of your business. Health and safety laws such as The Work at Height Regulations 2005 require employers and those in authority of any work at height activity to ensure that the work is properly planned, well supervised and carried out by competent people in order to protect you, your employees and the public from workplace dangers.
Write a health and safety policy
Ensure you have a health and safety policy in place describing how you will manage safety in your business, clearly stating the roles of who is responsible. It is a legal requirement to produce a health and safety policy if you employ five or more people in your business. Prepare your health and safety policy using this article including examples and templates to help you write your own policy.
Employers are liable to ensure the employees carrying out work are trained and competent, all equipment must be properly maintained to be used correctly.
It is important to decide who will help you meet your health and safety duties, this must be a competent person. A competent person is someone with the necessary skills, knowledge and experience to manage health and safety. Read more here on what a competent person is.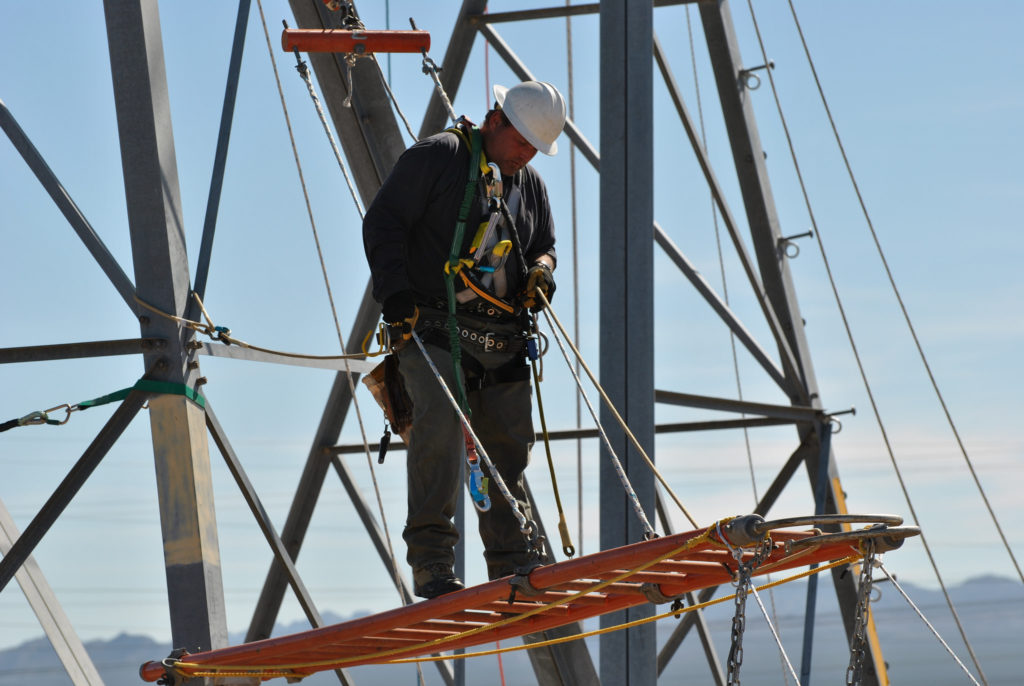 Prevention is better than cure
Being ahead of the game is literally a matter of life and death – when things go wrong people suffer injuries which are sometimes fatal. Therefore it is important to assess the risks and that you put measures in place to protect yourself and your employees when you are carrying out any work and never cut corners when carrying out safety procedures!
All protective equipment must be maintained in an efficient state and good repair so it protects the user, inspections should be carried out and kept up to date to ensure the job can be carried out safely.
The benefits of inspecting your equipment
Lower risks of accidents at the workplace
Regular inspections of equipment decrease the chances of an accident happening when carrying out work, however, injuries do still happen on the job but most of them are preventable. Carrying out routine reviews of your inspection systems is a safety measure for you and your employees.
Prevent six-figure fines
Avoid huge fines and serious violations with regular inspections ensuring safety at all times.
An example of this is a construction company that was fined for placing employees at a higher risk of injury by failing to comply with work at height regulations. HSE has published this press release which explains that the company did not implement any measures in place to prevent fatal injuries. Although no accidents had taken place, as of yet, the company was fined £26,666. HSE also has other press releases related to this that you can find here.
Increase productivity
It is impossible to complete your contracted work even if only one piece of your equipment is faulty. When equipment fails your projects may be disturbed resulting in you missing deadlines. Inspections are crucial as you may not regard the seriousness of an issue until it is too late. Equipment failure can be all of a sudden or gradual, by carrying out regular inspections you can prevent disaster and replace any pieces when necessary instead of waiting for the equipment to stop working.
Papertrail is designed for managing work at height PPE and health and safety equipment to protect employees in your workplace. With Papertrail, you can set daily, weekly, monthly or 6-monthly inspection schedules for all your equipment, and get notified whenever another inspection is due – all inspections are stored securely in one location.
You can review and improve your inspection management system today for FREE! Download our 5 Step Management System Review Workbook, created for equipment managers to ensure your PPE management system is effective.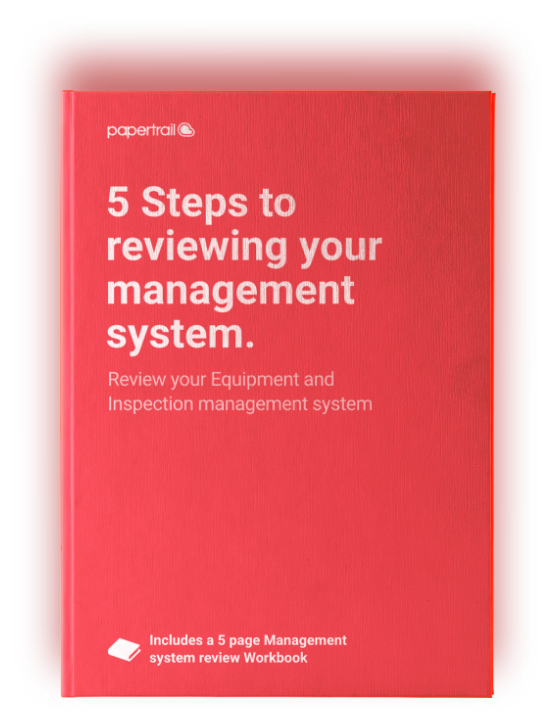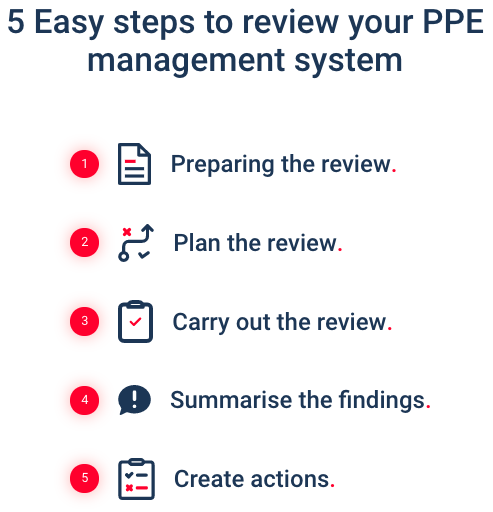 ‍
Improve your inspection management system today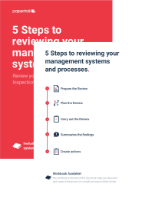 Free! Download the 5 steps to reviewing your management system