Going for Gold: AHOEC & The Frank Chapman Centre
Friday, November 13, 2015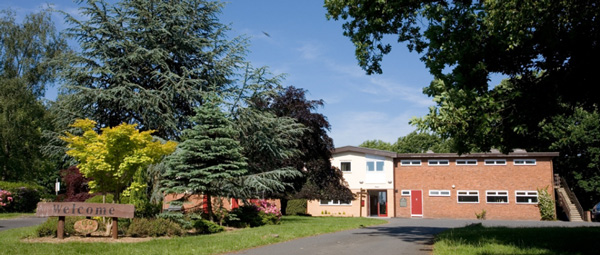 Gaining quality badges and awards such as AHOEC Gold, Adventure Mark and LoTC can give outdoor education providers a distinctive advantage in a competitive marketplace. Gaining certification not only means that providers are offering a quality service, but that they're operating to the highest possible safety standards too. So we're always thrilled to hear when Papertrail users are recognised in this way.
Of course, we're even more delighted when they tell us Papertrail has contributed to them achieving – and keeping – their awards. One such recent example is the Frank Chapman Centre, a residential outdoor education centre owned by Sandwell Metropolitan Borough Council, based in Bewdley, Worcestershire.
Head of Centre Stuart Meese was responsible for guiding the team at the Frank Chapman Centre through the process of applying for the AHOEC Gold Standard. In this interview, Stuart told us how Papertrail helped him through the process:
"We put in for AHOEC Gold, Adventuremark and CLOtC Quality badging in late 2014, at the same time as planning to install 40 more beds and a developmental high ropes course. It quickly became apparent to us that the systems we had in place for checking our existing equipment were not up to the task and were not going to survive the big changes ahead.
The AHOEC Gold quality badge process involves an extensive self-assessment form, and this prompted us to look at how we could achieve the jump-up we needed. Papertrail looked like a good solution – staff and instructor friendly, flexible and cloud-based so that we could all use it from the different networks we were all on. It also gave me the confidence to be able to go forward with the Gold inspection knowing all the info I needed was available in one place, and that the inspections and notes were done and quickly accountable.
We quickly found more uses for it, housing our Standard Operating procedures and Risk Assessments – telling me when staff have read, checked and contributed, both directly employed and freelance staff. The staff qualifications, experience and records also went on the system, which made it easy to check who needed a revalidation and who had been signed off. It was also great to include our expanding freelancer base – giving them the responsibility to upload and maintain their records and see the latest version of activity documents that would affect the session they would run. It also works for the domestic and grounds staff too.
Nearly a year on and we are now adding our technical advisors, premises records, minibus and trailer checks and fixed electrical testing and the like. It helps stop the less glamorous things from slipping through the net and puts all the information at my screen so I can help prioritise, whilst we get on with teaching!
Papertrail has become my 'go-to' app before the Monday meeting, and when we're reassessed for our quality badges I am really confident that the records are there, up-to-date and reflect a Gold standard centre."
Want to achieve AHOEC Gold?
We're absolutely thrilled to have helped Stuart and his team achieve the AHOEC Gold Standard, and look forward to many more years of working together! If you're an AHOEC member and would like to find out more about how adventure activity operators and outdoor education centres use Papertrail for easy, secure health and safety record keeping, click here.
‍
Improve your inspection management system today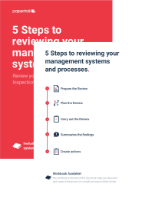 Free! Download the 5 steps to reviewing your management system