List of National Governing Bodies for Adventure Activities in the UK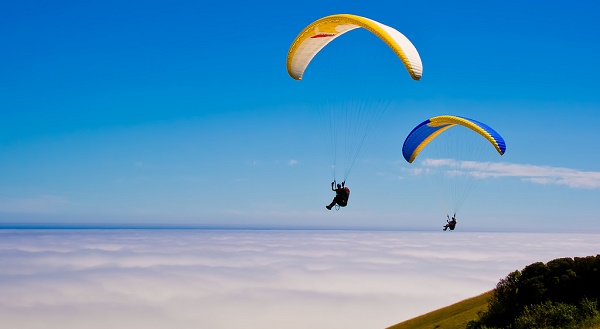 Keeping up-to-date with the advice of NGBs is an essential part of successful health and safety management in the outdoors, especially if your organisation is regulated by the Adventure Activities Licensing Service. If you're new to the sector or perhaps thinking of branching-out to offer a new activity at your centre, we've put together a list of National Governing Bodies for Adventure Activities in the UK.
Why are National Governing Bodies for Adventure Activities important?
Being able to evidence that you and your team are following National Governing Body best practice when delivering activities is considered an important aspect of health and safety compliance.
Guidance issued by the Adventure Activities Licensing Service (AALS) clearly highlights the importance of following NGB best practice recommendations for AALS regulated centres:
"During activities, following the good practice identified by the relevant National Governing Body (NGB) will generally be sufficient to satisfy the requirements of the Adventure Activities Licensing Regulations. Quoting from literature from the relevant NGB or referring to it may greatly simplify your paperwork."
Not to mention the fact that NGBs can be a great source of ongoing information, support and advice! So without further ado, here's the list:
List of National Governing Bodies for Adventure Activities in the UK
Archery
Canyoning
Caving
Association of Caving Instructors
Climbing & Mountaineering
Association of Mountaineering Instructors
British Mountaineering Council
British Association of International Mountain Leaders
Mountaineering Council of Scotland
Cycling
Association of British Cycling Coaches
British Schools Cycling Association
Orienteering
Snow Sports
Watersports
Canoe Association of Northern Ireland
British Kite Surfing Association
Once you are up-to-date with relevant NGB best practice, it's vital to ensure your records evidence that you are actually following the recommendations. If you're still using paper or spreadsheets for your health and safety record keeping (or haven't yet decided which safety management system to use), take a look at Papertrail.
Our web-based safety management system has been designed specifically to make record keeping easier for professionals in the outdoors, and is currently used by adventure activity centres, climbing walls, local authorities, adventure parks and many more. If you'd like to find out more or book a demo, please get in touch.
Improve your inspection management system today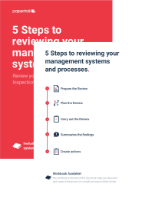 Free! Download the 5 steps to reviewing your management system