Meet the companies managing PPE in a smarter way
Tuesday, October 17, 2017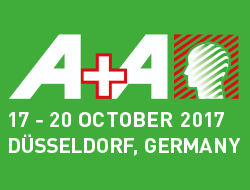 Safety should always be top of mind in the workplace. But the upcoming A+A international trade fair and congress is a good excuse to make sure your health and safety systems are all up to scratch and in line with the latest best practice.
The show is always a great way to learn about safety-enhancing products and to exchange tips with industry peers. And if you look after personal protective equipment (PPE), it's not just new products you should be checking out.
Companies around the world are also benefiting from smarter PPE management systems, which can help cut costs while improving safety.
The Australian working-at-height training firm 5th Point, for example, uses Papertrail to overcome what it calls the "daunting prospect" of inspecting industrial rope access equipment.
5th Point relies on equipment provided by DMM, which offers Papertrail as its standard PPE management system for customers.
Using the system, "you're looking at saving up to 90% of your administration time during an inspection," says Robert Partridge, product manager, without having an impact on health and safety standards.
That is probably why it has been adopted by companies whose workers operate in some of the harshest conditions in the world.
Technicians at Offshore Painting Services, for instance, maintain wind turbines out in the North Sea and cannot afford to work with faulty PPE.
The company uses Papertrail to help safeguard the integrity of its equipment, and has yet to suffer a lost-time incident despite logging hundreds of thousands of on-site man-hours.
If that's the kind of PPE safety record you would like for your company, then book a demo or join us at A+A in Düsseldorf, Germany, from October 17 to 20.
Visit Papertrail at A+A at the DMM (Hall 6/F40) and SingingRock (Hall 6/C48) stands.
‍
Improve your inspection management system today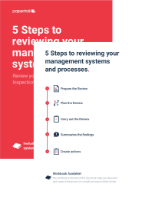 Free! Download the 5 steps to reviewing your management system