Improve the way you identify your equipment, without relying on electrical tape and permanent markers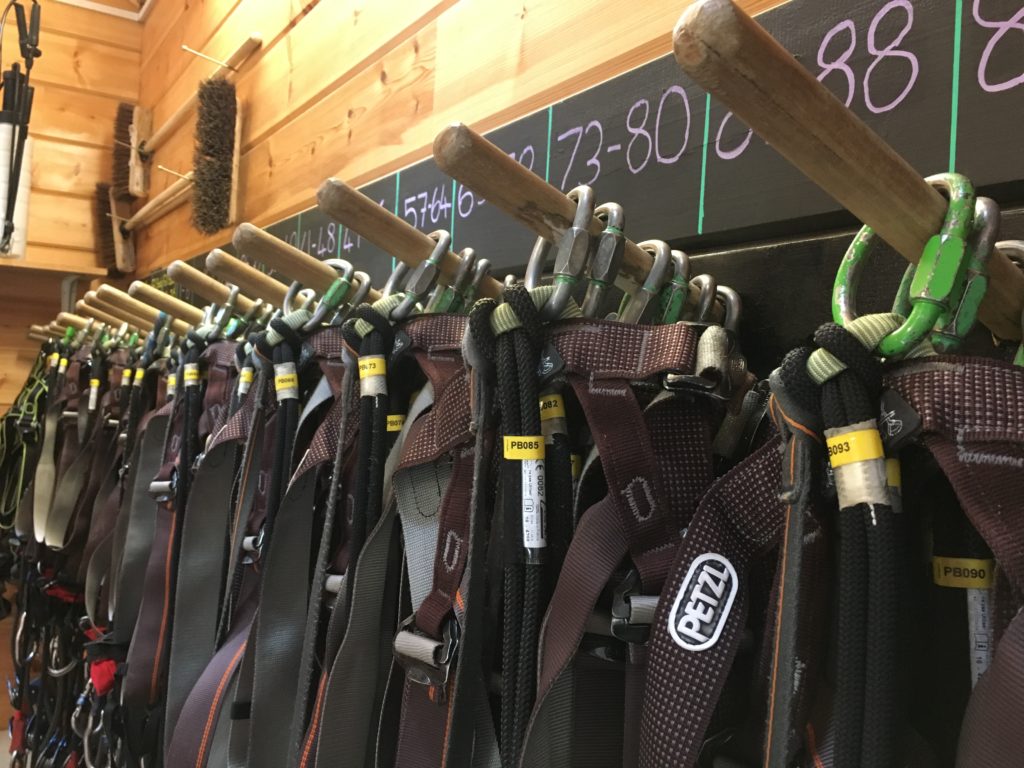 Papertrail recommends the use of Toughtags labels for equipment owners and managers to uniquely identify safety equipment.
Here at Papertrail we're always looking for new products and ideas that can help make equipment management even easier for you, so when we came across Toughtags we were thrilled!
Introducing Toughtags
Toughtags are a husband and wife team – Jon and Helen Cluett – based in Scotland. They first developed 'tough tags' for personal climbing gear.

Their tags are waterproof and weatherproof, bespoke printed labels that work great in hostile and harsh environments – whether that's repairing power lines in the rain, or activity centres where equipment is working hard for you day in, day out.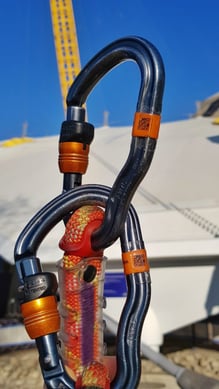 Be confident identifying your equipment
As an equipment manager you need to be confident that the individual item you are inspecting matches the records you have for it. After time and with wear, you might not be able to read the serial number of an item properly. Other methods of labelling kit, such as using permanent markers, tape or stickers might all too easily wear away and leave you back at square one.

Toughtags are brilliant for anything that needs a tough, waterproof label for easy identification. They can be personalised with anything, including your company name, logo and contact details, the equipment serial number and even a QR code, data matrix code or barcode.
Scan direct into Papertrail
The Papertrail mobile app has a built-in scanner for barcodes, QR codes and data matrix codes, meaning you can simply scan your tagged equipment with your phone and search for your safety records quickly and easily.

After all, even with the best folder structure it can take time to navigate to a specific record, and it may be difficult to search for a record when you are unsure of the exact name.
Label your equipment
With the unbeatable combination of Toughtags to uniquely label your equipment items and Papertrail to store digital records of your inspections, you'll be confident that you're managing the right equipment and keeping compliant.

All you need to do is send Toughtags your details and they can take over from there. If you need sequenced identifier numbers and/or QR codes creating just complete their order form and let them know – they will take care of the rest!

If you'd like to see what Toughtags has to offer, please visit their website www.toughtags.co.uk and if you're not sure exactly what you need, they will send you some free samples to try out. Just email tagit@toughtags.co.uk for more information.
If you're not already using Papertrail for managing your equipment inventory, then request your free demo of Papertrail with one of our application specialists.
‍
Improve your inspection management system today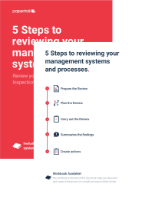 Free! Download the 5 steps to reviewing your management system