The PPE industry gets serious about safety
Thursday, September 28, 2017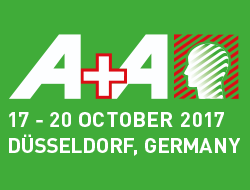 If there is one motto you can't argue with, it must be 'safety first'. Even in the most foolhardy occupations, you would have to be really mad to ignore basic safety rules.
And when it comes to any industry with an element of risk, companies are fully aware of the need for caution. The problem is that until recently many of them may not have had all the tools to cater for that need.
Take companies that rely on personal protective equipment (PPE), for example. The reason PPE exists at all is to provide users with a measure of safety, yet for it to be effective it usually must be regularly inspected and declared fit for purpose.
Carrying out these inspections is one thing, but being able to quickly and easily find out if they have been done is another. It is a problem that has plagued companies that rely on PPE, for example for working at height. But it is a problem that is increasingly in the past.
Companies such as World Challenge, DMM Professional and Offshore Painting Services are modernising their inspection records processes so they can quickly locate any record or certification from anywhere, at any time.
And a recent white paper from Papertrail predicts a continuing shift towards smart PPE management systems that help organisations improve safety while at the same time cutting costs and administration overheads.
"Users of the Papertrail smart PPE management system have reported more than a 90% reduction in administration workload, along with reduced human error and increased equipment use," says the paper.
"Furthermore, such smart systems are expected to grow in value over time, as they increasingly evolve to receive and manage status data from future generations of connected PPE devices linked to the rise of the Internet of Things."
The extent to which PPE record keeping is being modernised, to further increase safety while boosting efficiency, is expected to be a matter of debate in Düsseldorf, Germany, at the A+A international trade fair and congress from October 17 to 20.
The world's largest international trade forum for safety, security and health at work, A+A's programme will cover everything from workplace design to occupational fire protection.
In all areas, attendees will be looking for evidence of advances that can help improve the safety of their people and their customers. Thanks to advances in records management, PPE shouldn't let them down.
Visit Papertrail at A+A at the DMM (Hall 6/F40) and SingingRock (Hall 6/C48) stands
‍
Improve your inspection management system today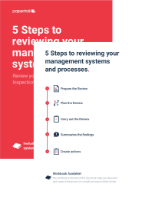 Free! Download the 5 steps to reviewing your management system