Manufacturer Inspection Instructions for Petzl, DMM & More: Now Available in Papertrail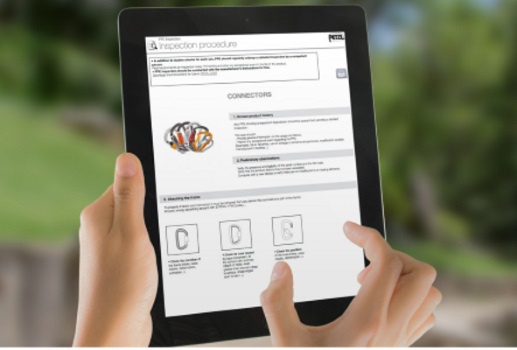 Do you ever find yourself rooting around the filing cabinets for manufacturer inspection instructions for safety equipment you purchased years ago? Maybe you even threw them away without realising? Luckily for Papertrail users, it's now easy to access inspection procedures from DMM, Petzl, Teufelberger and ISC right inside your Papertrail account – without wasting time turning your office upside down!
Making it simple to find and locate manufacturer inspection procedures for safety equipment is something many of our users told us would make their lives easier. So in-line with our mission of making life easier – and safer – for professionals worldwide, we've made it really easy for Papertrail users to access instructions from popular safety equipment manufacturers.

By accessing safety equipment inspection procedures inside your Papertrail account, it's easy to:
View and refer to inspection instructions while actually carrying out inspections in the field
Ensure all members of staff are inspecting equipment in a consistent, uniform way, and in accordance with the manufacturers' instructions
Save and store inspection instructions (no more rooting around those filing cabinets!)
In order to access equipment inspection procedures for Petzl, DMM, Teufelberger and ISC inside your Papertrail account, simply log-in and click on the big green 'View Inspection Instructions' button underneath your list of folders.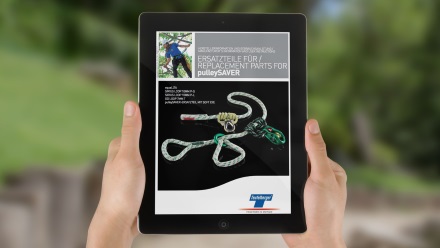 For DMM and Teufelberger, you will see a list of PDF manufacturer inspection instructions for various pieces of safety equipment. For Petzl and ISC, we have created direct links to the correct page on their website.
We hope you find this new feature useful. If there are any other brands you would like to be able to access manufacturer inspection instructions for inside Papertrail, just leave us a comment below and we will do our best to get these added for you!
If you don't already have a Papertrail account and would like to find out more about our easy record keeping software, you can view details of our plans and sign-up here.
‍
Improve your inspection management system today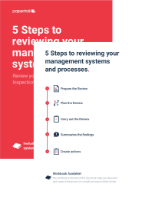 Free! Download the 5 steps to reviewing your management system