Condensing a two-day admin job to just one hour
Wednesday, January 12, 2022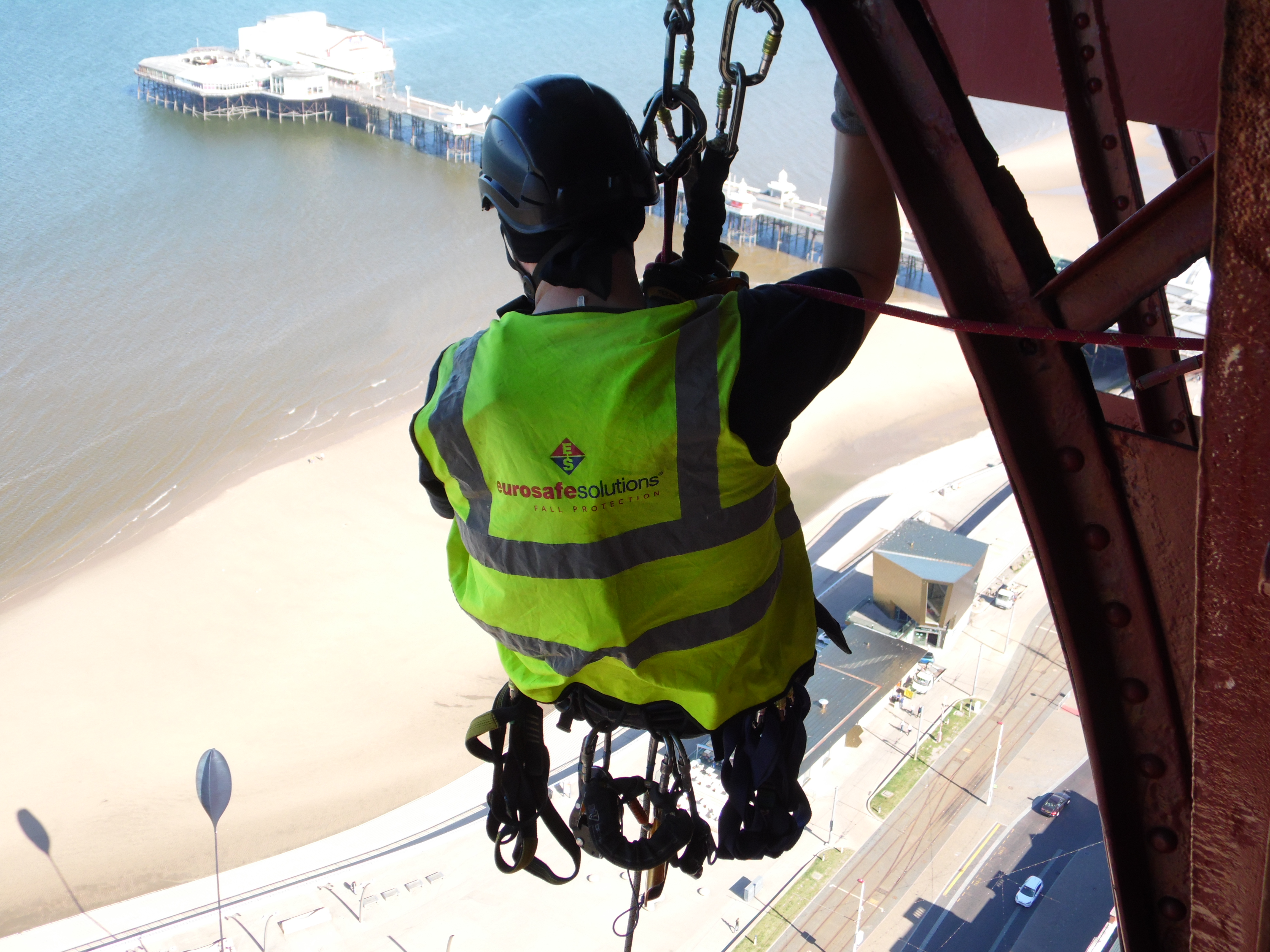 Eurosafe Solutions Case Study
Delivering high standards
The sky's the limit when it comes to working at Sheffield-based Eurosafe Solutions, a top UK provider of at-height access and fall protection systems.
The company's projects range from fitting guardrails and balustrades to installing and inspecting building maintenance units. With employees operating daily far above the ground, safety is of paramount concern for the company. So Eurosafe Solutions spares no effort in making sure all personal protective equipment (PPE), rope access and lifting equipment is in prime working order.
To do this, the company needs a complete history and traceability of every piece of equipment, including when it was bought, when it was last inspected and where it was last used. Since Eurosafe Solutions has around 2,300 items of PPE and lifting equipment, plus a further 500 or so power tools and other pieces of equipment, this involves a major effort. And the systems the company used to have in place didn't make it any easier.
Historically, the data on PPE and tools was kept on a spreadsheet that had to be updated every time equipment was bought, inspected or taken out on a job.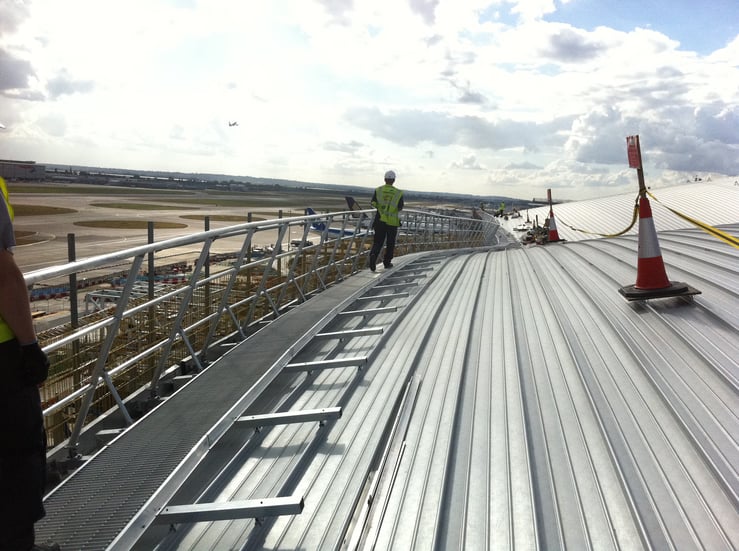 An administrative burden
Equipment inspections are mostly carried out every three months on a rolling basis, but material being taken out to site is a daily affair. When material was being checked out and back in again, "you would have to manually update every single item" on the spreadsheet, says Asset and Fleet Manager Paul Roper.
Almost every Friday, he says, a van carrying equipment arrives at site for its three-month thorough inspection. Each item has to be inspected and the results logged on the system. The inspections could take three or four hours and updating the system would take just as long. On one major rail project in London, Paul was travelling to the site for an asset review for a day or so every three months—but then taking two more days to update the spreadsheet.
The administration time required for PPE data was bad enough, but what was worse was that even with the spreadsheet there was no way of tracing a particular item. But Paul had been taken on with a brief to improve asset administration, so he set about finding a better option.
Used by the best
Paul scoured the market and considered introducing a tool tracking and asset management system from the toolmaker Hilti. But he felt the platform would be less than ideal for PPE tracking, and it was expensive. He was at a loss about where else to turn until 2019, when he attended a session at Lyon Equipment, one of the UK's top working-at-height training and certification providers. "It was them that first revealed Papertrail to me," he says. "That's what they use." The fact that Lyon had selected Papertrail for PPE management "was a big thumbs up," Paul says.
And he was even more impressed when he discovered that Papertrail is fully integrated with the RFID tagging system pioneered by PPE manufacturer DMM, which is Eurosafe Solutions' main carabiner supplier.
Paul set up a meeting with Papertrail and came away convinced it was the right choice for Eurosafe Solutions. "As far as I'm concerned, it's the only dedicated PPE management platform on the market," he says. "I'll never look elsewhere."
Towards a simpler way of working
Prior to a full implementation, Papertrail gave Eurosafe access to a demo account. "It just seemed to fit," Paul remembers. "It was very intuitive and there are so many ways to manage your assets. Papertrail just ticked all the boxes." As well as cutting administration times, the biggest benefit of switching to Papertrail was that it gave Eurosafe Solutions the ability to trace its assets—and not just PPE, but also power tools that can cost as much as £7,500 for a specialist rig.
Paul found that switching to Papertrail was a simple affair, with around 99% of data being migrated directly. For the remainder, mainly consisting of non-standard data formats such as Word documents, Papertrail pitched in and enabled a full migration within a fortnight.
Once the system was up and running, Papertrail also provided a training session for five Eurosafe Solutions users. Then Eurosafe Solutions started reaping the benefits of the Papertrail platform.
The most important of these is a significant reduction in the administration time linked to PPE and tool management. As an example, the time it took to update records after visits to the London rail site fell from two days to one hour, approximately.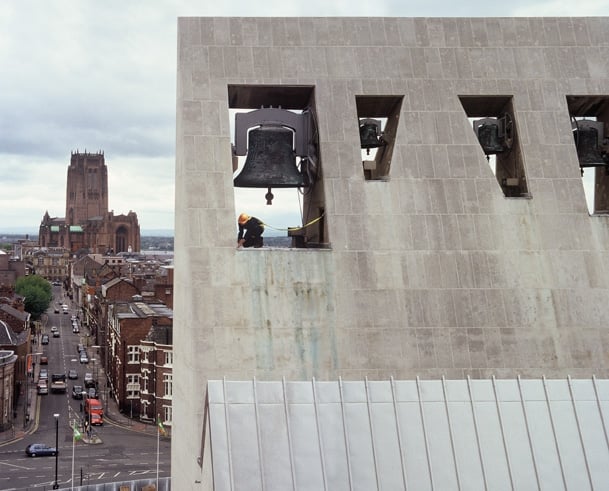 Scanning makes life simpler
A large part of this is because the equipment status can be updated simply by scanning an asset's RFID tag, if it has one—as is the case with almost all of Eurosafe Solutions' DMM material. Beyond saving time, Papertrail's automated data input reduces the potential for human error and allows Eurosafe Solutions to track where an item is at all times.
Plus, there is a customer service benefit: since Papertrail is a cloud-based service, Paul and his colleagues can now access asset data anytime, from anywhere, which makes it easier to respond to client requests for inventory lists, certifications and the like.
The cloud aspect also means Eurosafe Solutions' PPE asset management database cannot be brought down by a server crash, as used to be the case when the system was hosted on premise.
A platform to be proud of
Furthermore, he says: "One thing about Papertrail is that the support is brilliant. You can have an online chat and generally, within about half an hour, somebody will come on and say, 'I looked at it, and yeah, we can do that for you.' And it's done. It's like dealing with a friend." Based on his experience of using Papertrail for PPE and tools, Paul has started to adopt the platform for vehicle asset management too, logging details of 27 fleet vehicles.
Another potential area for Papertrail would be to hold details of all the inspections that Eurosafe Solutions carries out on client assets. "I would like to manage all the inspection records on Papertrail because I get full traceability," Paul says.
Already, though, he feels that bringing Papertrail to Eurosafe Solutions has been a career highlight. "It's my baby, one thing I'm proud of here that I've done," he says. "If it ever needs to be looked at by the powers that be, I can confidently say there's nothing better out there."
About Eurosafe Solutions
Formed at the start of the new millennium, Eurosafe Solutions was created to offer fall-protection systems to existing and emerging marketplaces in the UK and Northern Europe.
Drawing on the Directors' diverse range of experience gained from working for main contractors, subcontractors, material suppliers and the rope access industry, we set out to form a company based on innovation, service and value for money whilst only ever offering the best quality products.
Start reducing your risk and cost with Papertrail
If you're still relying on spreadsheets or a paper-based system to track inspections, then you may not be paying much.
But it could be costing you unnecessary administration time, not to mention the risk of fines, reputational damage and post-incident investigations if there is a problem. Is that a risk you want to carry on taking? Follow the link at the top of this article to book in a call with one of our team today.
Find out more at
www.papertrail.io
Improve your inspection management system today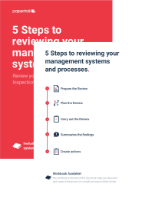 Free! Download the 5 steps to reviewing your management system