Streamlining Efficiency and Compliance: A Success Story with Applus+
Wednesday, October 11, 2023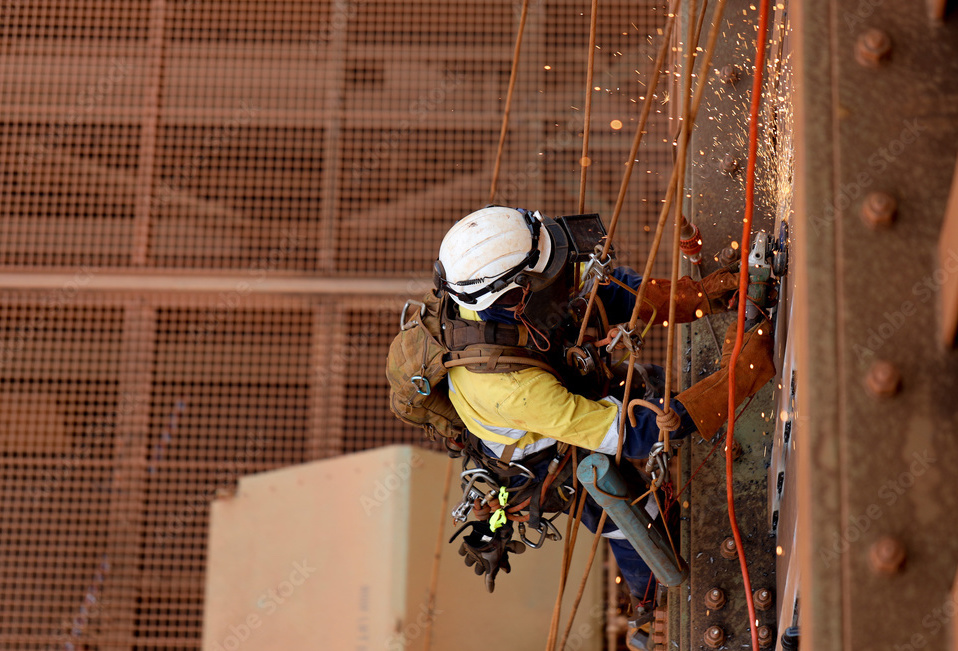 In the ever-evolving landscape of asset management and compliance, the need for efficient, user-friendly solutions has never been more critical. As we delve into the success story of Applus+, a company specialising in rope access work, non-destructive testing, and statutory turbine inspections, we uncover how Papertrail, a leading asset management and inspection software, has played a pivotal role in boosting efficiency, productivity, and compliance. We had the privilege of sitting down with James Brook, the Rope Access Technical Authority at Applus+, to hear firsthand how Papertrail has transformed their operations.
About Applus+ Group
Applus+ is one of the world's leading and most innovative companies in the testing, inspection and certification sector. It provides solutions for customers in all types of industries to ensure assets and products meet quality, health and safety and environmental standards and regulations.
Headquartered in Spain, Applus+ operates in more than 70 countries and employs over 23,000 people. Applus+ operates through four global divisions, all of which operate under the Applus+ brand name.
From Paper to Digital: The Applus+ Transformation
For years, Applus+ relied on manual records and paper-based systems to manage their vast array of equipment used in rope access work and non-destructive testing. The burden of paperwork was a formidable obstacle to efficiency, and the time-consuming process of demonstrating compliance was a common headache.
With the implementation of Papertrail, Applus+ experienced a digital transformation that significantly streamlined their operations. As James Brook attests, "It's streamlined for us so that we can manage, store and effectively demonstrate, if required, the way that we take care of our equipment inspections. The way that we can demonstrate compliance is much quicker."
Instant Access: A Game-Changer for Compliance
One of the standout features of Papertrail is its ability to provide instant access to critical equipment information. Whether facing an audit or responding to a client's request, Applus+ can rapidly retrieve and share the necessary documentation.
James Brook shares his experience, "Whether that be in an audit or whether that just be from a user contacting one of the materials controllers and saying, 'I need the calibration certificate, the client's asking for it,' you could pretty much bring it up instantly and send it to them, and it's not a long-winded affair."
User-Friendly and Supportive
A key factor in the success of any software solution is its user-friendliness. Papertrail excels in this aspect, as emphasised by James Brook: "I don't really have any specific challenges with Papertrail because I find it really easy to use. Sometimes I'll get asked the odd question from people, but to be honest, I very rarely get people coming and asking me stuff because there's so much help available."
The accessibility and assistance available within the Papertrail platform have ensured that Applus's team can navigate the software with ease, minimising downtime and ensuring they make the most of its capabilities.
Achieving Remarkable Goals with Papertrail
Reducucing Compliance Risk: Applus+ has managed to significantly reduce the risk of non-compliant work by ensuring all operational equipment is up to date with maintenance and calibration status.

Smart Spending: Papertrail has enabled Applus+ to cut equipment acquisition costs by reusing available assets from other locations, a commendable achievement.

Asset Lifecycle Management: The ability to ensure the follow-up of assets along their useful life is a pivotal success. Papertrail has made this a seamless process for Applus+.

Asset Tracking for Sensitive Items: Loss of sensitive assets is no longer a concern. Papertrail ensures a periodic confirmation of the location of these assets, meeting economic, business, and legal requirements.
A Rating of Excellence: 4 out of 5
To gauge the extent of Papertrail's impact on Applus's efficiency and productivity, we asked James to rate the software on a scale of 1 to 5. With no hesitation, he gave it a well-deserved rating of 4, signifying the software's significant contribution to Applus's success.
In Conclusion
The partnership between Applus+ and Papertrail is a testament to the transformative power of innovative software solutions in the realm of asset management and compliance. For Applus+, the shift from paper-based record-keeping to the digital era has been marked by increased efficiency, improved productivity, and swift compliance.
As industries across the board navigate regulatory requirements and operational complexities, Papertrail continues to shine as a trusted ally. With the ability to simplify intricate tasks, the software enables businesses to maintain safety, reliability, and compliance in their operations. The story of Applus+ and their seamless integration of Papertrail serves as an inspiring example of how innovation can lead to progress, even in the most demanding of industries.
Improve your inspection management system today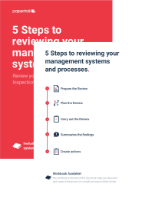 Free! Download the 5 steps to reviewing your management system