DMM iD and Papertrail RFID PPE Technology
Monday, February 24, 2020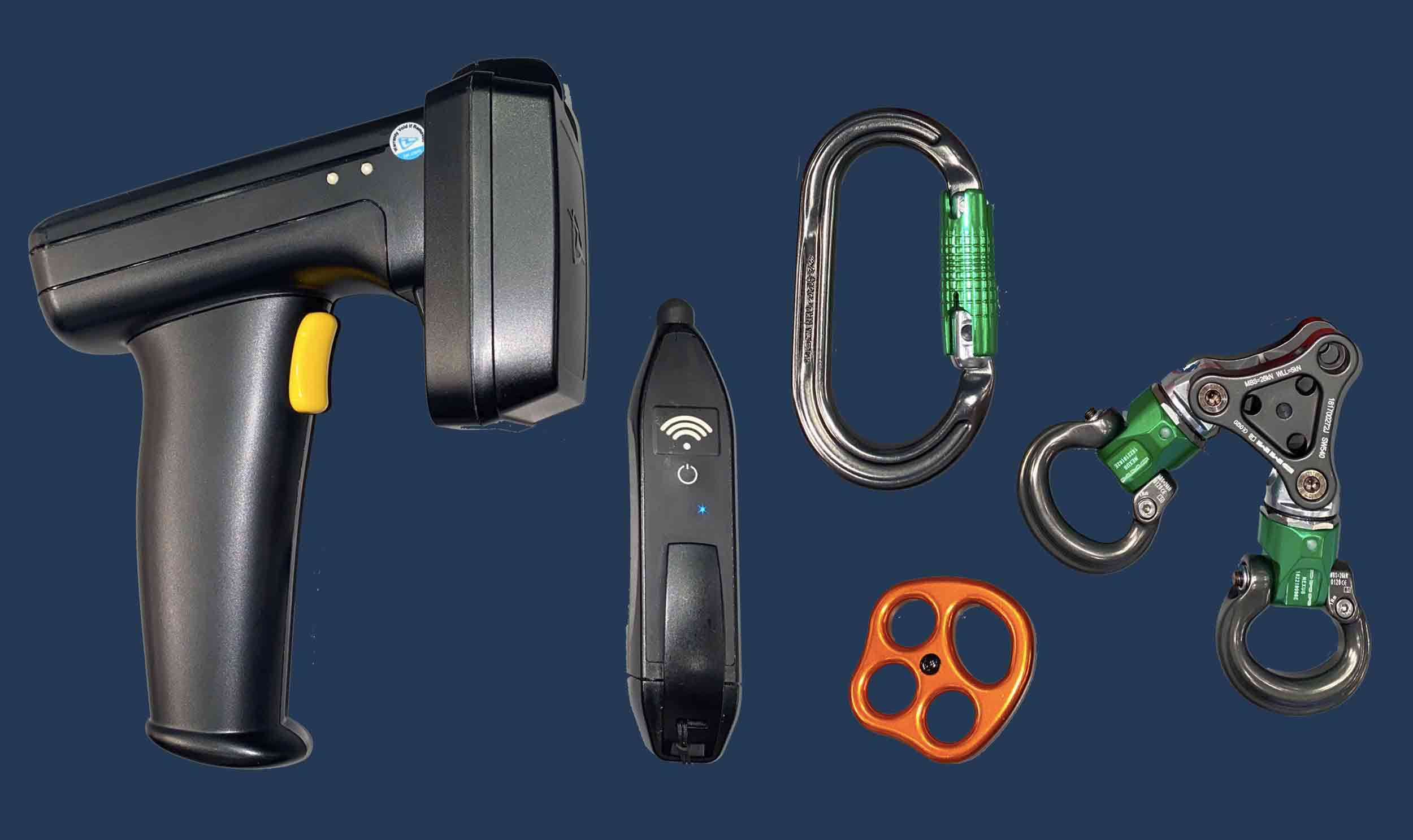 Papertrail partnered with DMM in 2015 to launch a revolutionary new technology designed to improve safety, accountability and efficiency for safety equipment users worldwide. DMM iD uses RFID chips in-built into DMM safety equipment to uniquely identify equipment and instantly record inspections using Papertrail's cloud-based safety management system.
What is DMM iD technology?
DMM iD technology keeps safety and security in mind. RFID chips are built into DMM equipment during the manufacturing process – containing unique product information. This equipment, when bought, can then be easily scanned by an RFID reader (similar to a barcode reader) which will pick up the information from the chip and record it instantly in Papertrail's cloud-based safety management system.
Not only does DMM iD help counteract the rising problem of counterfeit PPE, but it also helps users collect and record important information about the usage and inspection of safety equipment through a seamless integration with Papertrail's cloud-based safety management system.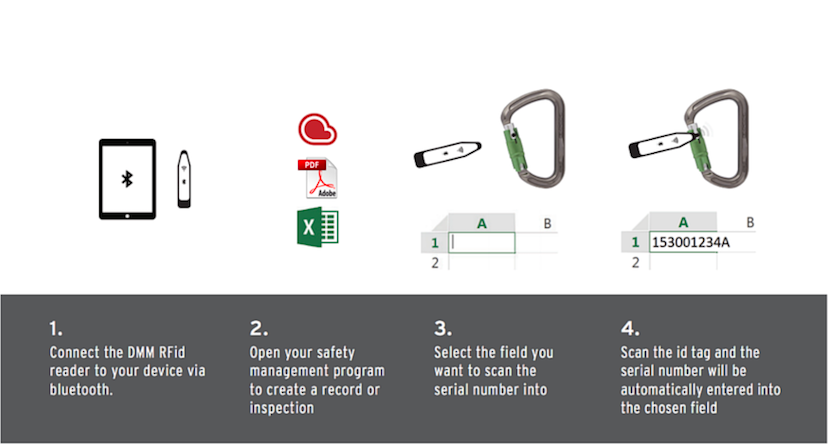 Why is it revolutionary?
Unique product information, such as a serial number, is the only foolproof way to identify whether or not a product is genuine or counterfeit. RFID chips are the best way to present this information, as they are completely integrated with the safety systems you use, and are indelible – unlike ink or paint, which can fade over time.
DMM iD integrates seamlessly with Papertrail: the time spent creating records and making inspections can be reduced by 90% by using an RFID reader. Likewise, the accuracy of safety management data is increased!
What's next?
Improve your asset inventory management with DMM iD 2.0 – Distance Reading! To complement the current RFiD solution, now read multiple items at the same time from a distance. Your equipment is grouped into kitbags with iD Tags ready to be scanned from a distance. DMM iD 2.0 is new and available in 2020, first introduced at the A+A Trade Fair in Düsseldorf – see below a demo of the new technology.
Papertrail aims to help businesses around the world to reduce the risk of accidents and cut inspection times. Using DMM RFID PPE Technology combined with the Papertrail app, you can improve safety, efficiency for equipment users and form a smart equipment management system.

Smart PPE management systems can help reduce administrative workloads by more than 90%. Download a copy of the white paper for FREE on 'How to design and develop a smart PPE management system', created for Equipment Managers to guarantee your PPE management system is smart!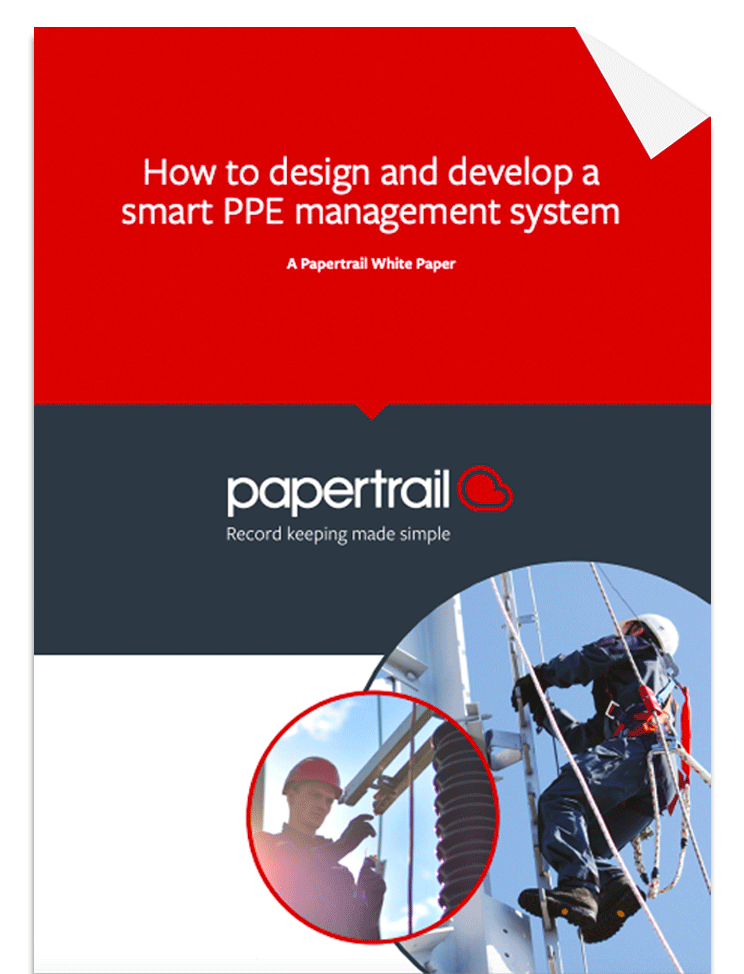 ‍
Improve your inspection management system today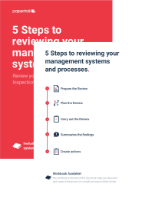 Free! Download the 5 steps to reviewing your management system