DMM Product Recall: Check Your Carabiners Now
Monday, September 14, 2015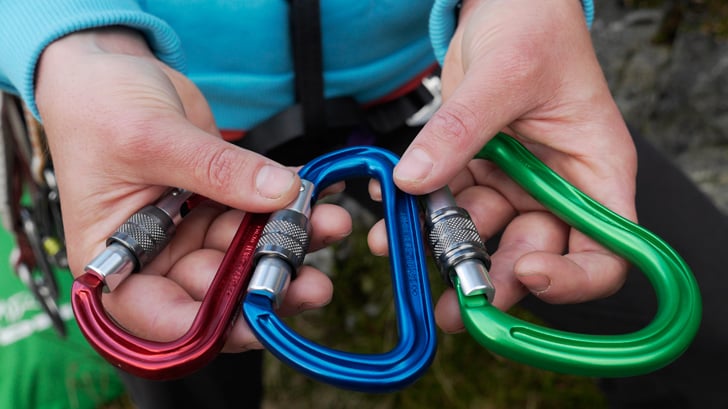 A recent discovery from DMM has identified that a small number of their locking carabiners have started to develop dysfunctions and therefore have raised safety concerns. DMM aim to recall the affected products in the upcoming week and more information will be released by Friday the 18th of September. Read on to find out if this notice applies to one of your DMM carabiners.
Safety concerns have been raised after noticing that some of the locking mechanisms may be unable to lock completely. This is due to the interaction between the internal coil spring (which creates the closing action) and the spring pusher (the component that holds the spring against the carabiner body) which may prevent the gate from closing or the mechanism fully locking. This has only affected a certain number of batches which can be identified from checking the carabiner serial number. The following should be withdrawn from service: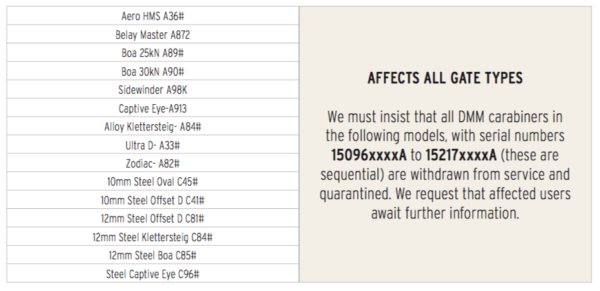 Also the following with individual identification numbers:

If this information applies to you, it is important that you remove the items from service, quarantine them and await further instruction from DMM regarding product recalls.
For our Papertrail customers who have entered the correct carabiner serial numbers into their account, we will notify you shortly via the app if we spot that any of your DMM products match those mentioned above. Each carabiner has a unique serial number which can be individually identified, from this we can search for any recorded items in the system and notify customers.
If you wish to check the product yourself you can easily do this by checking the serial number which will be on all DMM carabiners. This can be found at the spine of the carabiner and tells you the date it was manufactured and the individual identity of that specific item.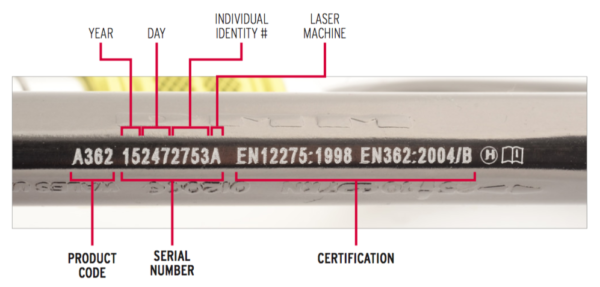 Listen out for more information from both Papertrail and DMM regarding product recalls and updates.
‍
Improve your inspection management system today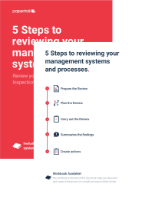 Free! Download the 5 steps to reviewing your management system