How to manage safety inspections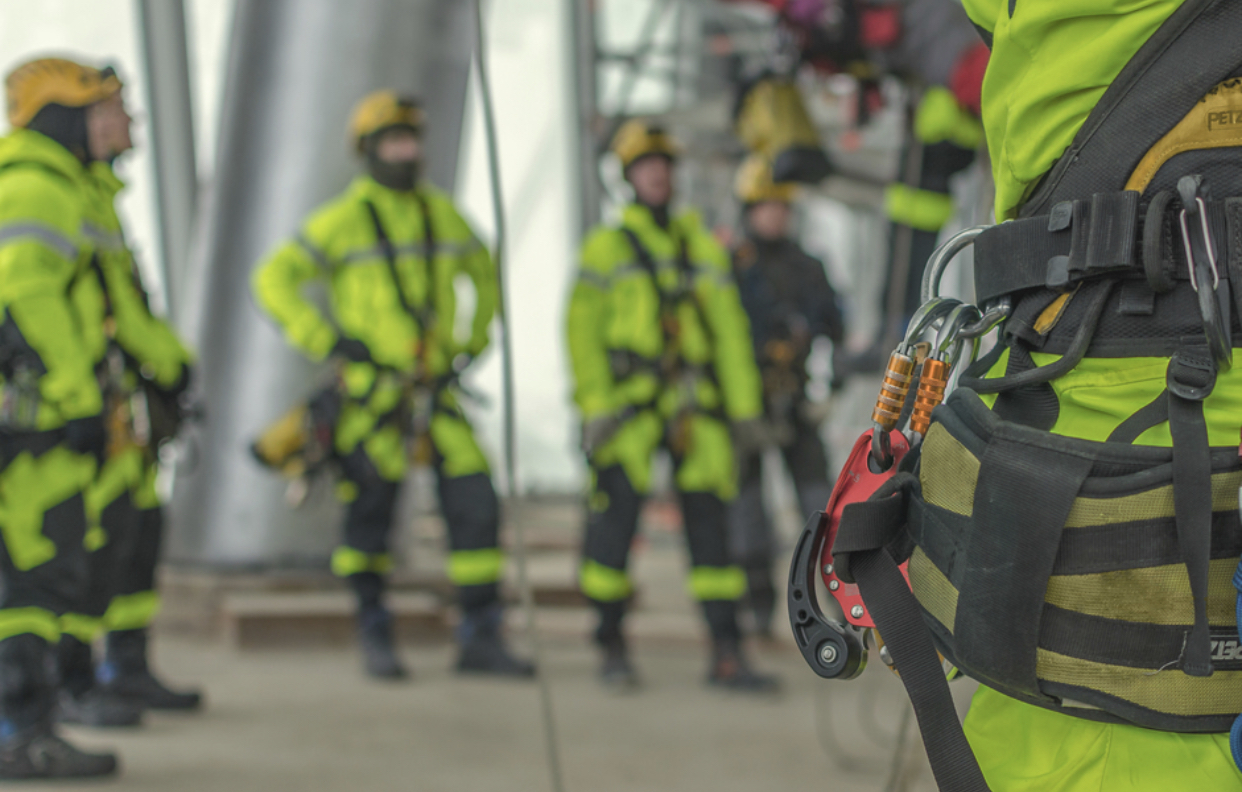 Maintenance of personal protective equipment
In order to ensure safety equipment stays in working condition to keep equipment users safe PUWER requires it to be 'maintained in an efficient state, in efficient order and in good repair'.
The frequency of inspection and how you should maintain equipment is defined after taking full account of the intensity of use, user competence, operating environment and manufacturer's recommendation. Any breakdown maintenance, instructions and critical-safety information can be found within the maintenance documentation provided by the manufacturer.
Know which equipment you have present and how to maintain it with the manufacturer data.
The Papertrail PPE directory can be used by anyone to look up any specific manufacturer data provided by Papertrail partners. Search using the name, serial number, barcode or RFID from the following manufacturers: DMM, Palm Equipment, Petzl, Singing Rock, and Teufelberger.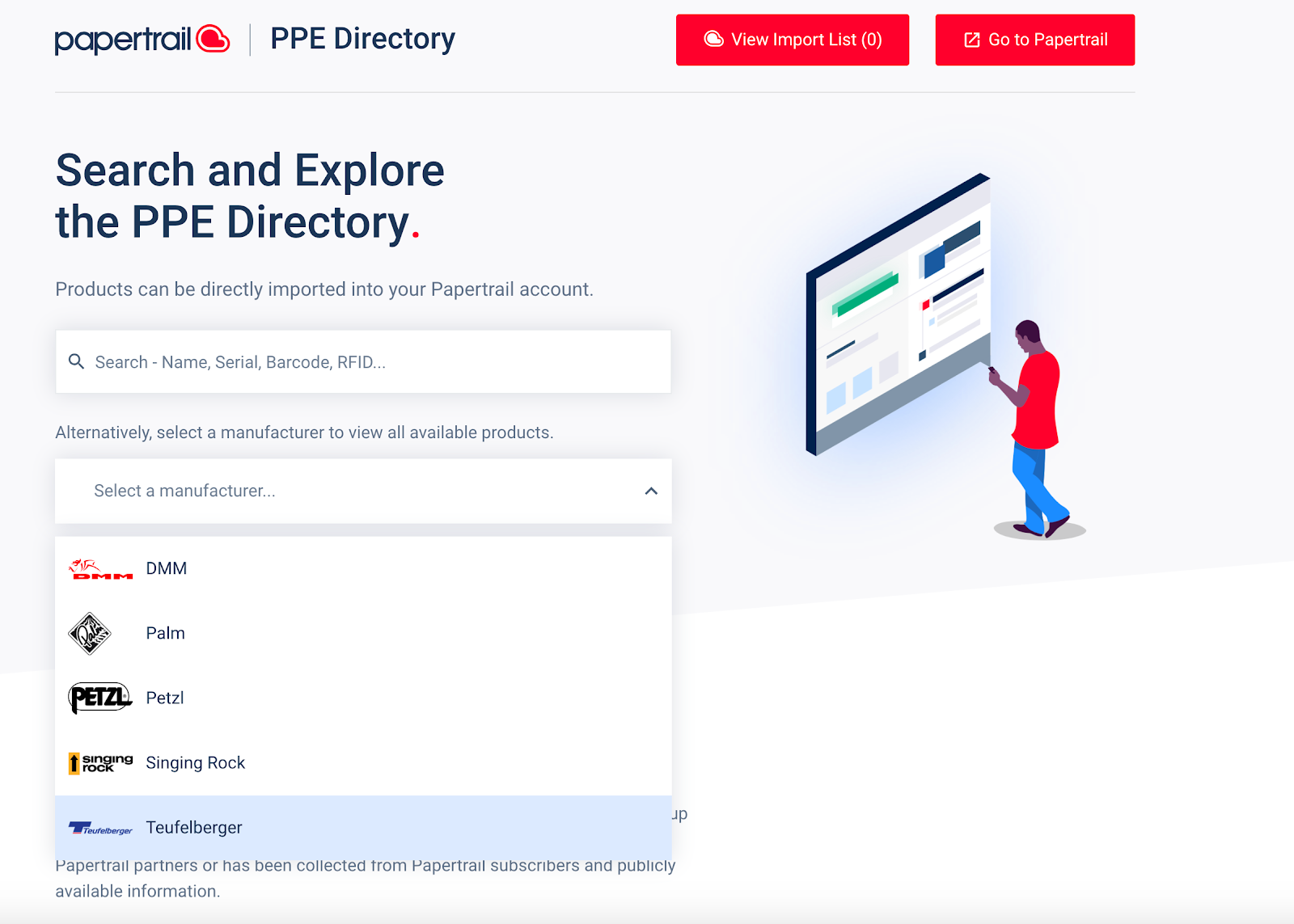 Who can manage safety inspections?
In accordance with PUWER, regulations 8 and 9, safety inspections should only be carried out and managed by a competent person who has been provided with sufficient training, instructions and information. In some cases, there is the option for inspections to be carried out by a manufacturer or a specialist contractor if there is a higher volume or high-risk work. You can find out more about who a competent person is here.
What to use to manage your safety equipment
When getting started with managing equipment, paper forms or spreadsheets are adequate for listing equipment, date of manufacturer, and when it was last inspected. If your inventory is growing then reliable and smart equipment management software such as Papertrail have been developed to simplify managing safety equipment. Users can create records, inspections, inspections reports, equipment inventories and add reminders to work through collaboratively. An inspection report should include the details of what is wrong and needs improvement and also details of what is in full accordance with the requirements of your policy or regulations.
A cloud-based software service allows you to access your equipment inventory from anywhere, at any time without using the internet.
Papertrail is designed for managing PPE and health and safety equipment to protect employees in your workplace. With Papertrail, you can set daily, weekly, monthly or 6-monthly inspection schedules for all your equipment, and get notified whenever another inspection is due – all inspections are stored securely in one location making them easy to manage.
You can review and improve your inspection management system today for FREE! Download our 5 Step Management System Review Workbook, created for equipment managers to ensure your PPE management system is effective.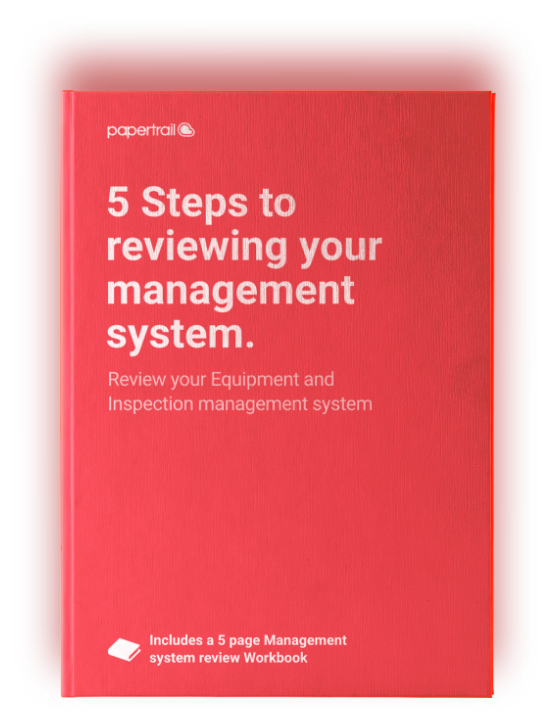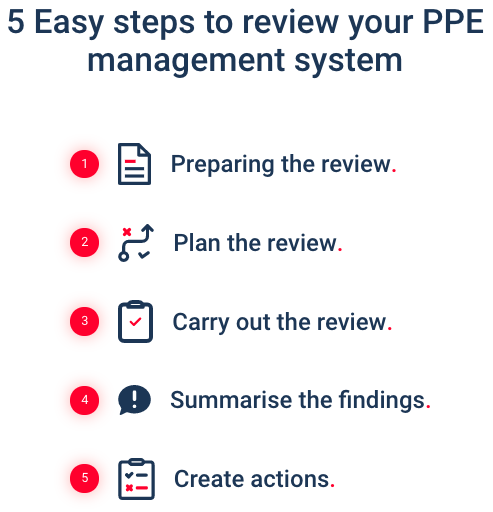 ‍
Improve your inspection management system today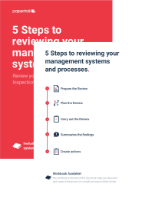 Free! Download the 5 steps to reviewing your management system