The Power of Inspection Checklists
Friday, February 14, 2020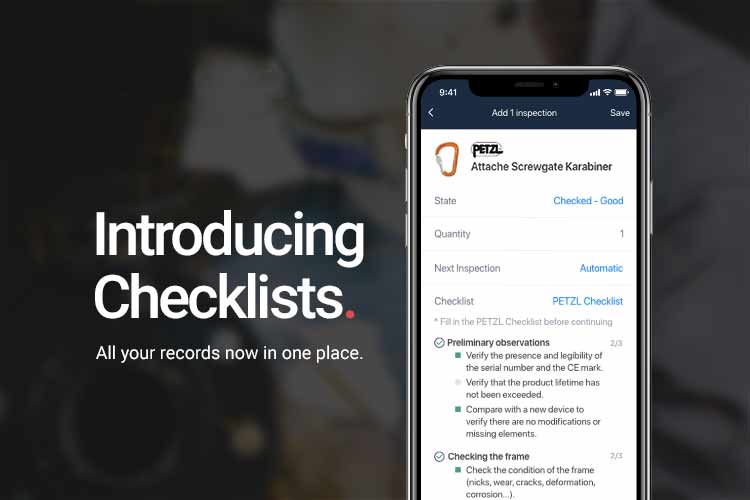 All working at height equipment used must be inspected for safety and compliance purposes. PPE checklists are used by equipment managers to help identify and remind you of the inspection process or procedure. Using checklists helps to ensure staff are using the correct equipment and to reduce the risk of accidents or fatalities.
Why checklists are important
Checklists can be very effective when carrying out inspections. It can be challenging trying to remember everything to check when inspecting equipment if you have one item; this is a concern for equipment managers and businesses when relying on staff to carry out many tasks, inspections and jobs. Checklists provide guidelines to ensure PPE is being inspected correctly.
Checklists not only help you carry out many tasks, but they can also be used to show compliance in claims of negligence by providing evidence of a risk management system being in place. However, excessive dependence of checklists may hinder performance when dealing with time-critical situations such as a medical emergency on a work at height accident.
Intensive training for a reliable way to use checklists can help integrate more adaptive and flexible problem-solving techniques. All inspections must be carried out by a competent person with a full understanding of the potential hazards related to PPE and how to comply with regulations – read more on what a competent person is here.
Benefits of incorporating checklists in your PPE management system:
Checklists provide guidelines for those managing inspections and can help to keep the staff in your team organised.
Employees will feel a lot more confident and accountable when performing inspections when following the checklists.
As you are inspecting the kit following the checklist guidelines problems can be avoided before accidents occur.
Checklists available using Papertrail
We developed our checklist functionality to remind equipment managers the mandatory checks to determine the result of an inspection and to present evidence carried out to determine the equipment is safe to use. Read here for a step by step guide on how to inspect a record using a checklist in Papertrail.
Checklists from manufacturers
Inspect your equipment using manufacturer checklists, we work closely with Petzl, Teufelberger, Palm and Singing Rock to easily import equipment from our PPE Directory and utilise checklists provided by equipment manufacturers.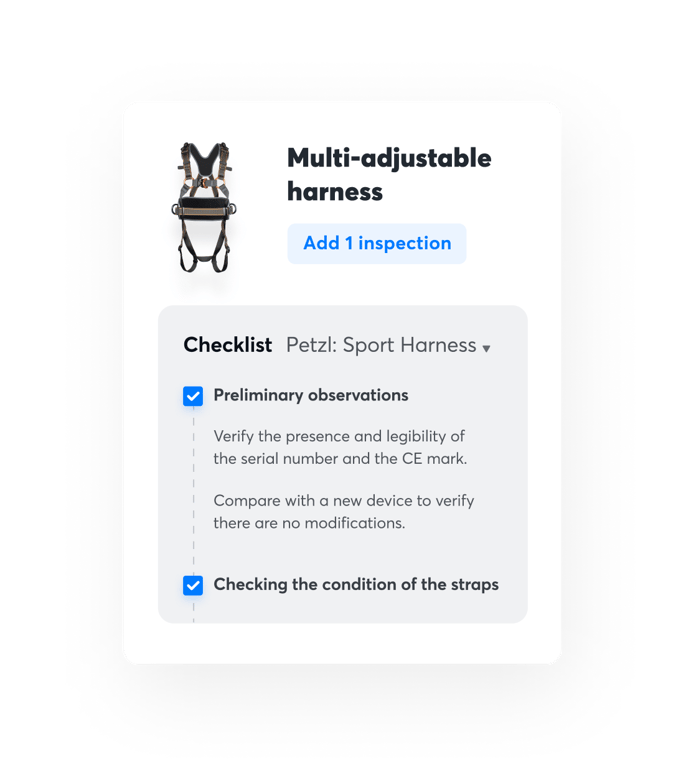 Find a list of all manufacturer checklists available in Papertrail here – checklists are also available in Czech and German.
In addition to standard checklists, we can also create custom checklists; these can be used for anything, click here to read more about the process of creating a custom checklist.
We also appreciate that you may not want to use the generic inspection checklists. Don't worry, if this is the case you just simply don't assign the checklists to your records. The option will always remain for you to add them but won't show until you need to use them.
If you are a manufacturer of PPE and Fall Protection equipment and you would like to make inspection checklists available to your end users through Papertrail please contact us.
Using Papertrail alongside checklists can help you significantly cut inspection times by over half! Smart PPE management systems can help reduce administrative workloads. Download a copy of the white paper for FREE on 'How to design and develop a smart PPE management system', created for Equipment Managers to guarantee you're making the most of your PPE management system.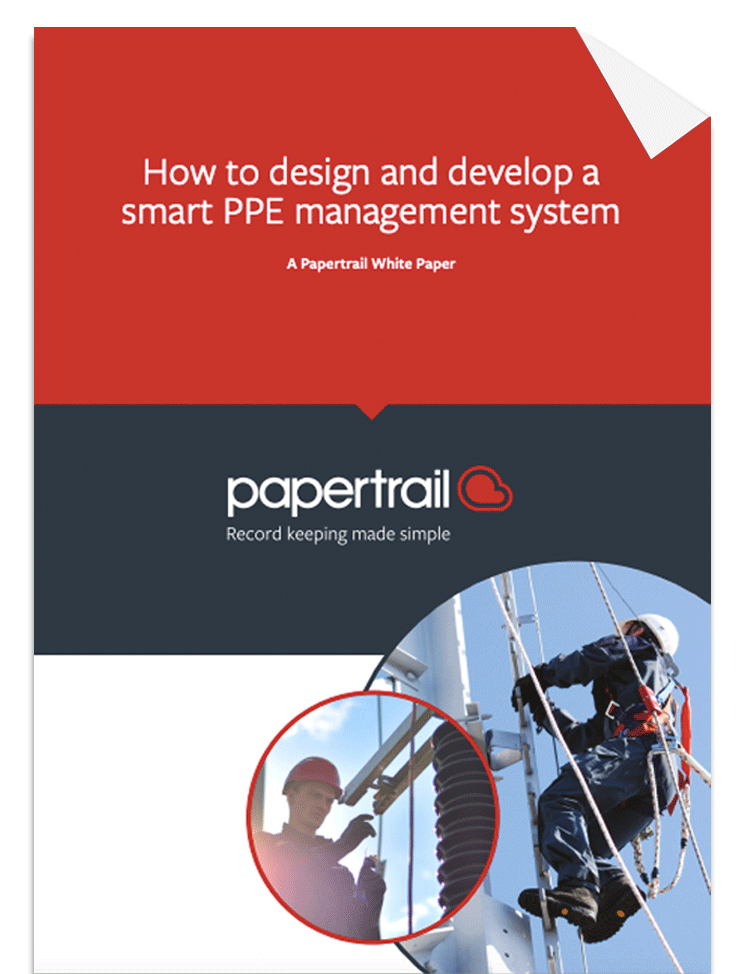 ‍
Improve your inspection management system today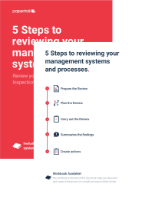 Free! Download the 5 steps to reviewing your management system