New mobile applications available for download NOW!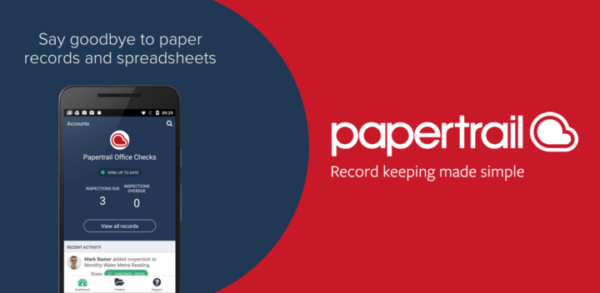 This is a significant week for the team at Papertrail, launching the new and improved mobile applications, starting with iOS, the most popular mobile operating system used by the Papertrail community. The roll out of the improved android application will follow over the coming days.
You can download the apps from…
the iOS App Store
the Android Play Store
What's new?
The Papertrail mobile applications provide users with the ability to update inspections offline, take photos and report faults. Current improved functionality includes:
Improved sync performance – allowing access to real time data is important. No longer do you need to remember to press the sync button, providing there is internet access inspections are uploaded providing real time collaboration.
View images and PDF (uploads) – for many businesses it's important that everyone has access to the right documentation and information where ever they are. Any record upload, such as PDF documents or inspection instructions are now all available to view from within the mobile application.
Scanning – not necessarily a new feature, but increasingly we are seeing more businesses use barcodes and RFID to close the loop on potential human error, and ensure teams are updating the correct record for the specific piece of equipment. A wide variety of barcodes including the Petzl data matrix can now be scanned.
What about the future….
We are constantly developing new and enhanced functionally for the mobile app, from push notifications to the ability to edit and add new records to the management system. The first feature to be launched will be an integration with Papertrail manufacturer partners for adding new records straight into the Papertrail account from either the DMM or Singing Rock mobile application.
Further partners are to be announced soon, to provide similar functionality.
Remember to sync your device before downloading the new mobile app, the Papertrail support team are always at hand should you require assistance.
Feature Summary
Data syncs automatically when the app is active and there is an internet connection.
View the full history (activities) on a record (with an internet connection).
Add multiple inspections at once, but with an inspection form per record being inspected.
Add/edit record name, inspection dates, frequency, comments and all fields (serial, manufacturer etc…)
View photos/PDF's from the app (with an internet connection)
‍
Improve your inspection management system today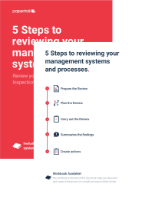 Free! Download the 5 steps to reviewing your management system