Patagonia: An Industry Legend Since 1973
Tuesday, February 9, 2016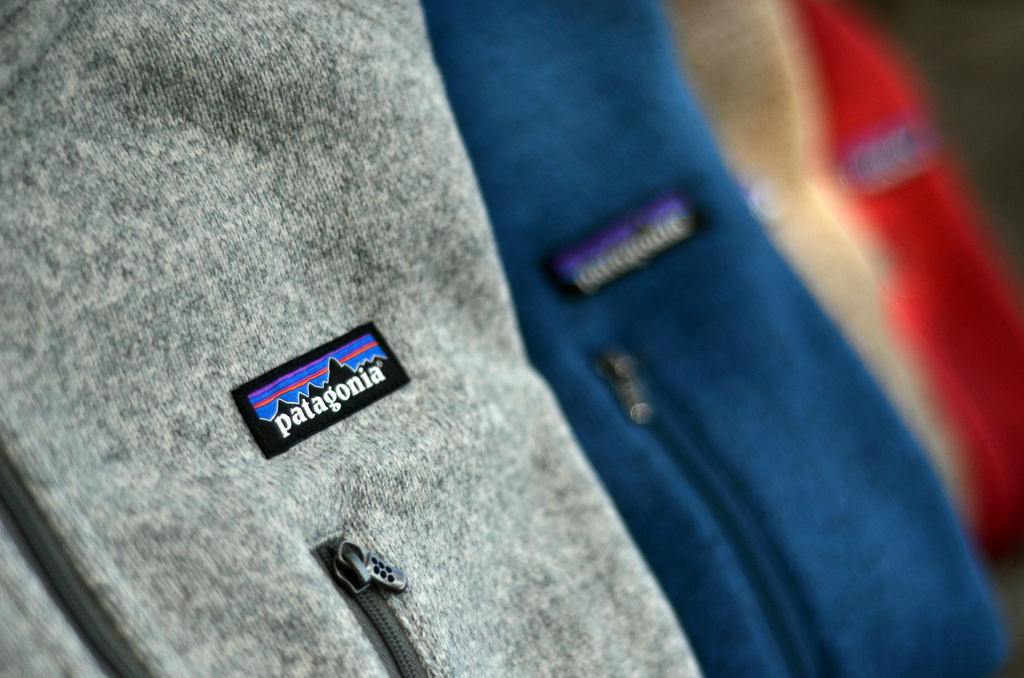 This is the second post in our Industry Champions series of articles, where we discover the history of the world's finest safety equipment and clothing brands. Here we look into the legendary outdoor clothing manufacturer, Patagonia. (Read the first article in the series here.)
Some companies have great sounding values and mission statements. They talk big, claim they want to do good. Help the planet, their fellow man, make a difference.
On the other hand, Patagonia, the Ventura, California-based clothing company, lives and breathes their mission statement to "Build the best product, cause no unnecessary harm, use business to inspire and implement solutions to the environmental crisis."
One quote of many that comes from founder Yvon Chouinard, which featured in an interview after Patagonia took out this full-page advert in the New York Times: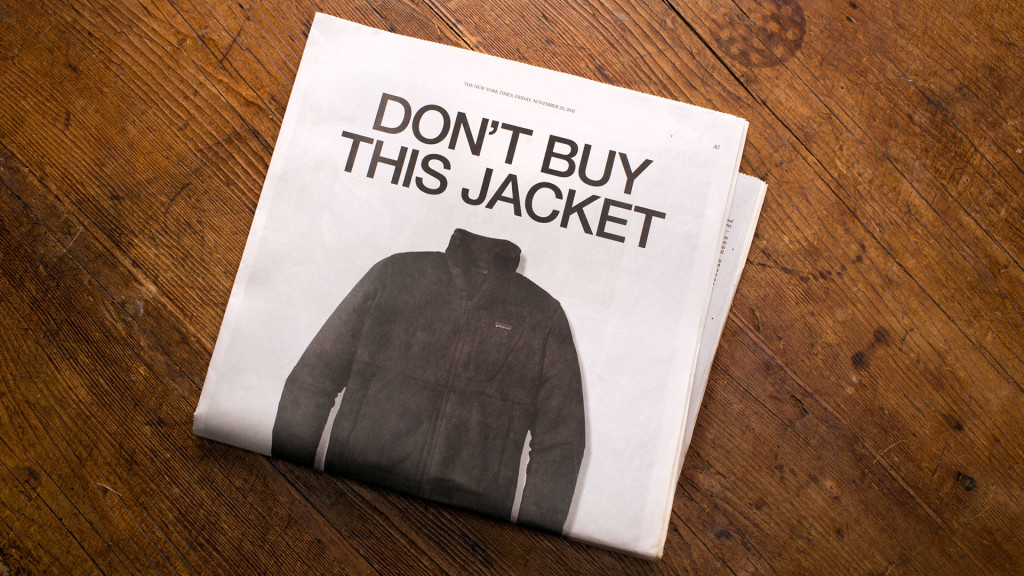 Amazing! Most clothing manufacturers wouldn't dream of discouraging consumers from buying their products. But Patagonia, ever the outlier, is more concerned about the environment.
"You hear 'reuse, recycle', stuff like that. You also have to consider 'refuse'. Refuse to buy something. If you don't need it, don't buy it," Chouinard said in the interview after the advert went out. He pointed out that a shirt he was wearing was over ten years old.
Patagonia clothing is a tad more expensive than other outdoor brands, due to the materials they use (organic cotton costs more than non-organic), but they come with a lifetime guarantee for good reason. In 2015, they also launched a Worn Wear Wagon, a mobile repair shop that traveled the USA fixing people's clothing for free. Shortly after, they started selling second-hand gear in stores, alongside new ranges.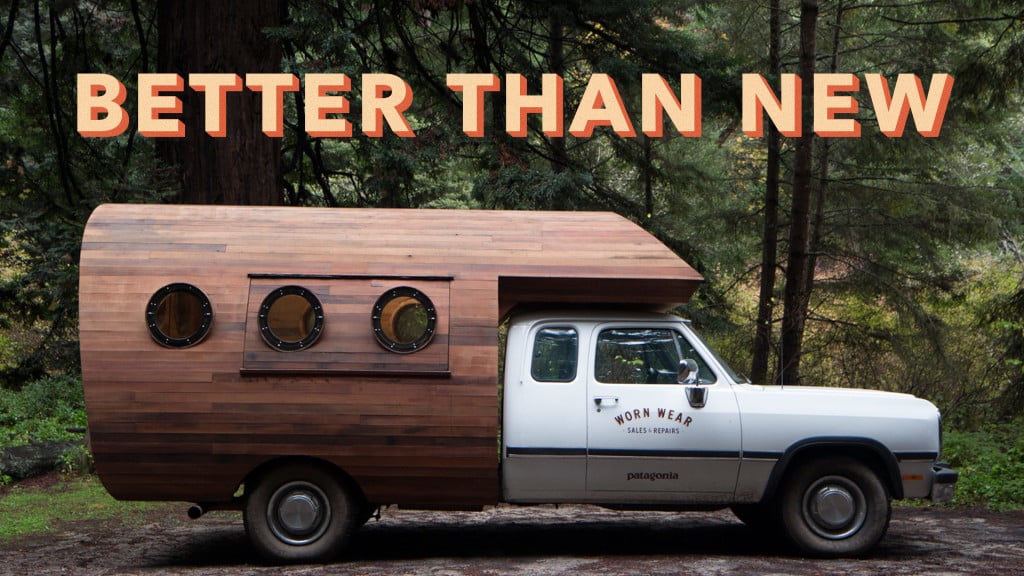 Clearly, Patagonia, which employs over 2,000 worldwide in eight offices, with $600 million in revenues, is a company worth investigating further. So what's the history behind the brand?
The Valley Cong Years
Yvon Chouinard, a mountain climber, surfer, and environmentalist, founded Patagonia in 1973, after finding his entrepreneurial feet as early as 1958, forging climbing pitons out of scrap metal and selling them for $1.50 each.
Chouinard was into climbing and surfing, so when he wasn't in his shop in his parents' back garden in Burbank, he was driving up and down the California coast, from Big Sur to San Diego, catching waves and selling chrome-molybdenum steel pitons. These proved popular since soft iron pitons could only be used once, whereas these could be used time and again.
For a few years, he forged and sold climbing gear on the move. Spending April to July in Yosemite, before escaping the summer heat in the mountains of Wyoming, Canada, or the European Alps, before returning to Yosemite when the snow fell. Chouinard and his friends were known as the Valley Cong since they were always evading park rangers after they overstayed the two-week camping limit.
He and his friends lived, happily, stubbornly as rebels, climbing and traveling at will. Living on fifty cents to a dollar a day, sometimes surviving on cat tuna and poached ground squirrel and porcupines.
Chouinard Equipment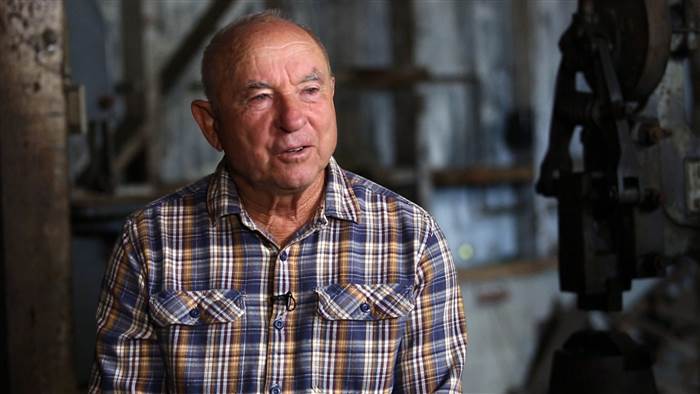 Yvon in his 10-year-old shirt.
Eventually, Chouinard had to stop living like a rebel in the mountains. In 1965, he turned his passion for making climbing gear into a business, Chouinard Equipment. His business partner of nine years, Tom Frost, was a fellow climber and aeronautical engineer with a skill for design.
Between them, they set about making climbing tools and gear as light, versatile and simple as possible. In five years they became one of the largest suppliers of climbing hardware in America, at a time when climbing was becoming increasingly popular. Unfortunately, success came at a price.
Climbing pitons, which were the bedrock of the business, were damaging mountains and rock faces across the world. Popular routes were being disfigured. It was a huge risk, but Chouinard's commitment to the environment was more important; they got out of the piton business.
Luckily, for the environment and business, there was an alternative: aluminum chocks. No longer was there a need to hammer in and out of rock faces. Clean climbing was introduced in 1972. Within a few months of them first appearing in a catalog, the piton business started to crumble. Every climber wanted chocks. Chouinard was in the right place at the right time, but more importantly, he had made a decision for environmental reasons, and consumers supported it.
Clothes for Climbers: Patagonia
In time, Chouinard started selling clothes to support the climbing equipment business. But it wasn't until the founder returned from England wearing a Rugby shirt when they started to see the potential of dedicated activewear.
It started with Umbro Rugby shirts flying off the shelves in 1972, which started a minor fashion craze in the States. Soon clothing ranges included 'polyurethane rain cagoules and bivouac sacks from Scotland, boiled-wool gloves and mittens from Austria, and hand-knit reversible "schizo" hats from Boulder.'
A new brand, separate from the equipment side of the company was needed, which is how Patagonia was born, a name that suggests "romantic visions of glaciers tumbling into fjords, jagged windswept peaks, gauchos and condors."
Romantic visions aside, Patagonia matured into a large, profitable business, capable of selling clothing across the world, anticipating fashion trends – and at times, creating them; introducing new materials, colours, all whilst keeping climbers, hikers, surfers and walkers warm and dry in all conditions.
Despite painful but necessary layoffs in 1991, following a period of unprecedented growth, Patagonia maintained a policy of donating 10% of profits or 1% of sales to environmental groups (whichever is greater) since 1986. Patagonia are a certified B Corp, which means it is forever connected to public-benefit concerns.
Living the Patagonia Values
From free childcare, to open plan offices and giving the staff freedom to go surfing at lunch, Patagonia has maintained the free-spirited faith in people that Yvon Chouinard has always embodied.
The clothes the company produces are consistently high-quality, always seeking to push new boundaries, for comfort, style, and endurance. And through its various environmental works, from The Conservation Alliance to the World Trout Initiative and internships that allow staff to work with an environmental charity, on full pay, for two months, Patagonia has never lost their commitment to activism.
Patagonia is a truly rare company. Buy one of their jackets – but only if you need one.
So, what do you think about Patagonia? Do you own any of their products? Do you share the same values as the brand? Let us know in the comments!
‍
Improve your inspection management system today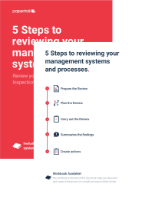 Free! Download the 5 steps to reviewing your management system