Capture More Real-Time Data: Improving Asset Management Decisions
Friday, September 16, 2016

We've recently announced that Papertrail is now managing over 10,000,000 safety and compliance records from over 2,100 account users around the world. We are processing more real-time data every day with a platform simple enough for small organisations and powerful enough for multinationals.
We continue to learn numerous things from our work. One lesson that keeps hitting home from our experiences with clients is that those with access to the right data at the right time make better decisions. Although we started as a health and safety inspection software provider, we have evolved into a full-service compliance and governance platform that can support crucial asset management functions.
Some of the sectors we work in – renewable energy, telecoms and transport – are managing large amounts of asset data about machinery, equipment, infrastructure and hardware, which is often collected at every stage of an asset's lifecycle. At each stage, a system – whether paper or online-based – will collect the data, resulting in the long-term a huge amount of data that's ripe for analytics. However, this data is often kept in silos and across several different teams, with no system that unifies this data in a way that can be presented to senior management in order to aid decision-making. This is not the best way to manage data – after all, why are you collecting data if you're unable to present it in a timely fashion, to the right people, in the right format?
Even when systems capture data in real-time, the relevant decision makers don't always see this information immediately. Decisions get delayed, which can cause damage to assets and slow down maintenance, decommissioning and planning.
How Can Real-Time Data Collection and Sharing Help?
Moving from a planned maintenance cycle to a predictive model can generate significant savings, from hundreds of thousands to tens of millions, according to information from the renewable and wind energy sectors.
Companies can make smarter choices when it comes to renewal decisions since, this can be based on asset condition and lifecycle costs instead of time-based specifications from manufacturers. Again, this can result in huge cost savings.
Connecting the right documents and specifications to the right assets can reduce maintenance cycles, getting assets operational faster: which can reduce downtime and therefore generate more revenue.
With the right people accessing the right data in a timely fashion, organisations can more accurately balance operational expenditure (OPEX) and capital expenditure (CAPEX) budgets. Cost savings are more achievable when financial managers are given the relevant information about assets in real-time.
Compliance is less of a gamble. Managing assets often increase an organisation's regulatory burden, especially in the energy, telecoms and transport sectors. Meeting compliance regulations is easier when managers have a top-level overview of assets, repairs, uptime, training and safety records.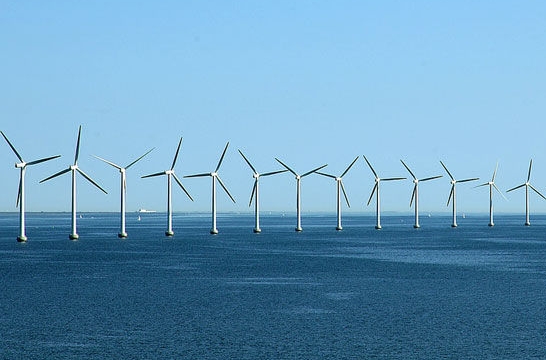 In this report, global technology outsourcing consultancy, Capgemini, outlines ways managers can review system architecture so that they can make smarter asset management decisions. The challenge is that most organisations lack "a consolidated view of all core asset data across the lifecycle."
Papertrail has been designed with this problem in mind, empowering managers with real-time data that helps them make decisions with confidence. Papertrail is also designed to easily integrate with other systems, from legacy to cloud-based, ensuring that your real-time data source is compatible with existing ways of working, and providing a comprehensive view of operations for key team members and stakeholders.
Do you need more real-time information about mission-critical assets? Contact us today, and see for yourself how Papertrail can aid your mission to improve the way your organisation communicates.
‍
Improve your inspection management system today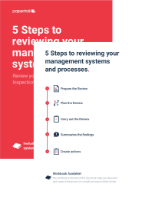 Free! Download the 5 steps to reviewing your management system