Staying Safe in Adventure Activities: Top 5 Apps for the Outdoors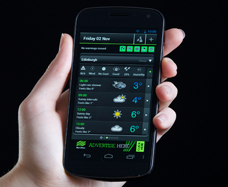 Love it or hate it, apps are here to stay! No matter what you think about technology in the great outdoors, there's no question that apps can play an important role in keeping you safe. Whether it's keeping up-to-date with changing weather conditions or finding new routes if something goes wrong – if your job involves keeping participants safe when on activities in the outdoors, apps are something you can't afford to ignore. Here are our top 5 apps for the outdoors, as recommended by the Papertrail community.
1. The Met Office Weather App
Best for: anyone in the outdoors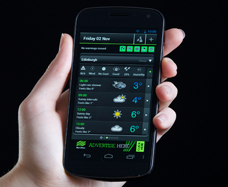 Staying up-to-date with the latest weather conditions is an important part of staying safe in the outdoors. The Met Office Weather App is a brilliant tool which gives you one-hour and three hour forecasts for around 7,000 locations in the UK, as well as five day forecasts and up-to-the-minute "push" weather warnings for saved locations. Other useful features include chance of precipitation, wind speeds, a "feels like" temperature and even UV forecast maps.
The Met Office Weather App is free to download and available for the iOS, Android and Windows Phone.
2. OS Locate
Best for: trekking, rambling, mountaineering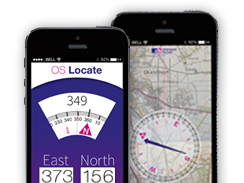 Heading for the hills? The OS Locate app helps you quickly and easily find your location on an Ordnance Survey Map, even if you don't have coverage on your mobile phone. The app converts GPS readings from your smart phone into precise grid references, making it easy to find your way home. Another handy feature is the ability to share your current location on social media, which can be both practical and fun.
OS Locate is free to download and available for both iOS and Android.
3. Gaia GPS
Best for: hiking, mountaineering, cycling in remote areas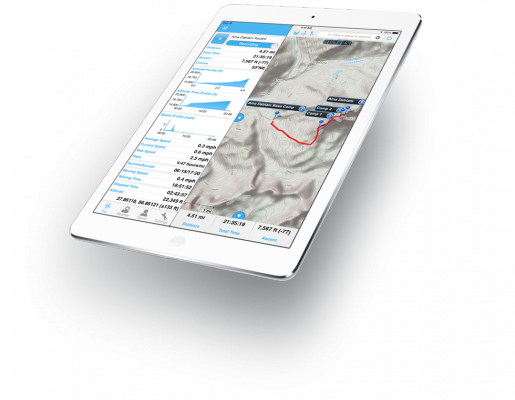 Consistently rated one of the best apps for the outdoors by travellers and explorers in the UK and worldwide, Gaia GPS is an incredibly useful tool for anyone venturing off the beaten track. Download topographic, satellite and road maps for anywhere in the world then access from your phone while on the move. Use tracking features to navigate, calculate speed, distance, altitude…..for a stunning example of the app in use, take a look at this example on the Apple website.
Available for iPad, iPhone, iPod and Android, Gaia GPS costs $19.99. Once you've downloaded the app, download as many maps as you want for free.
4. Magic Seaweed
Best for: surfing, sea sports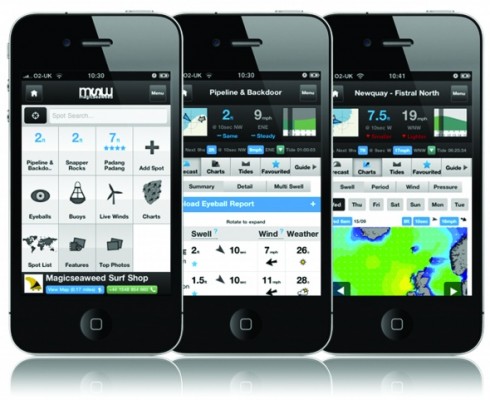 Heading for a day on the high seas? Whether you're taking a group surfing, sea kayaking, sailing or just going for a long walk on the beach, the Magic Seaweed app makes it easy to check wind speeds, swell sizes, tides, weather reports and buoy readings for locations around the world.
Available free for iOS and Android, Magic Seaweed has been a firm favourite for many years and its easy to see why.
5. Strava
Best for: mountain biking, running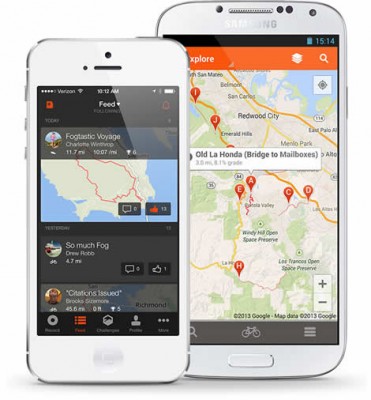 Strava is a brilliant app for mountain bikers and trail runners. Using the GPS in your SmartPhone, Strava lets athletes discover, create and track routes, compare performance (against other Strava users or their own previous performance), create leader boards and challenges….This is the perfect app for competitive athletes and trainers, but has some useful safety features too. For example – a "get me home" function that can be used if you can't complete a route because of bad weather or another problem en-route. The internet is awash with tales of mountain bikers who have become obsessed with Strava….you have been warned!
Free to download for iOS and Android – a premium Strava account with more features is also available for $6 a month
Important note: while apps that use location devices (like GaiaGPS, OS Locate and Stava) are very useful, they can drain the battery on your mobile device, as GPS tools can be very power intensive. If you anticipate using these services during a longer trip, consider taking a spare battery or solar charging device.
Which apps do you use yourself? Are there any others you'd recommend? Let us know by leaving a comment below!
‍
Improve your inspection management system today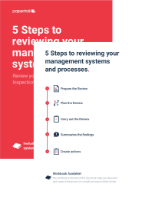 Free! Download the 5 steps to reviewing your management system