Greencut Horticulture Take Safety to the Next Level With Papertrail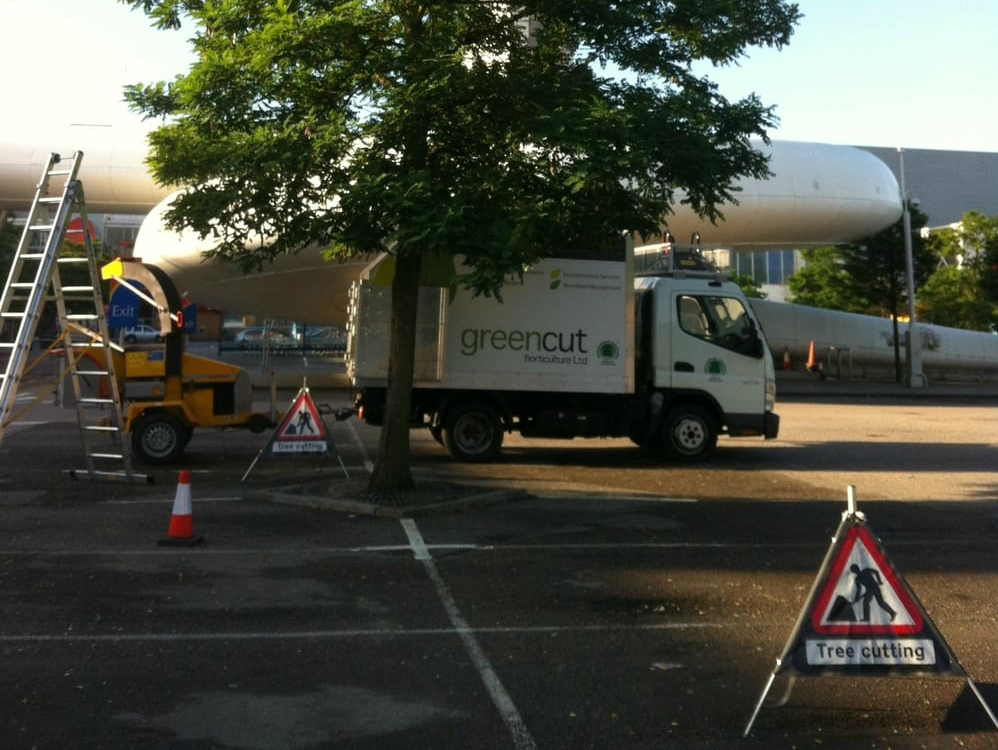 Down To Earth Trees, previously known as Greencut Horticulture, are one of the UK's most in-demand tree surgery companies, with over 40 years' experience in providing all manner of arboricultural services to both public and private-sector companies in Kent, London and beyond.
With a reputation for excellent health and safety standards and quality workmanship to uphold, Greencut started using Papertrail in November 2015 to make managing their equipment even simpler, and to ensure compliance with a whole host of laws and regulations that affect arboricultural companies nationwide.
In this article, we talked to Greencut's Operations Director Navin Sehmi, now Managing Director for Down To Earth Trees, who discussed the vital need for better health and safety practices among tree surgeons, and explained why he chose Papertrail to help improve the safety practices and overall effectiveness of his business.
Tell us a bit about yourself: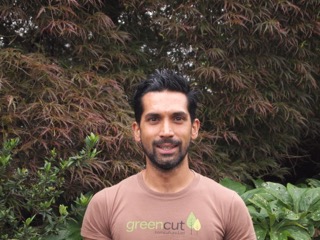 I'm the Operations Director at a medium-sized Arboricultural Association approved company, and I've got quite a varied background ranging from commercial tree care contracting in New Zealand, to Local Authority Arboricultural Officer, Arboricultural lecturer at a leading college and sub-contract climber.
My current position neatly amalgamates elements of all my previous roles and allows me to indulge in what I consider to be the best parts of the industry. I work with an incredible team of people who are either at the top of their game, or working very pro-actively to achieve this, and this is testament to the ethos that we have created at our company.
What attracted you to the Papertrail system?
We have spent some years looking at a suitable platform which would be robust, and accessible enough for us to consolidate all of our equipment inspection and document review regimes. As an ISO 9001 company, we constantly strive to simplify our back office systems which allows us to focus more intensely on business strategy.
Compliance plays a huge role in the arboricultural industry, and mismanagement of this can have big implications should something ever go wrong, so for us, Papertrail ticked a lot of boxes in terms of compliance management, ease of use, and stability.
What do you use it for?
Our initial motivation was to simplify our LOLER procedures whilst making them fully accountable, but we soon realised that we could use Papertrail for pretty much anything that requires a periodic check within the company, so to date we have created inspection schedules for LOLER, PUWER, PPE, vehicle tax, MOT and service intervals, staff certification renewals, staff appraisals, document management for policies, procedures, risk assessments, insurance, first aid kits, fire extinguishers, PAT testing – and much more!
The beauty of Papertrail is that we can adopt a new inspection regime for any new piece of equipment or adopted document at any time, and can assign this to a member of staff with ease.
What did you use before Papertrail to manage your health and safety?
Pre-Papertrail, we used a combination of paper format forms, and the reminder system on the Outlook calendar. It was always far too easy to dismiss a reminder on the busy days and that of course created glaring gaps in our state of compliance.
How easy was the transition?
I'm not ashamed of exposing my geeky side, so when we purchased Papertrail, I spent that evening mind-mapping a file architecture, basically figuring out how I was going to incorporate everything onto the system that we needed.
I would say that we are still building on this some months later but we had the basis of our system within two weeks of purchase. It's quite a cleansing process to download all of these things from your brain and dump them onto Papertrail.
Would you recommend Papertrail to others?
I already have! I think the arboricultural industry is in the process of 'growing up' and would encourage any company who wants a robust system for H&S compliance to adopt Papertrail. There will always be two breeds of company within the industry: those who take this stuff seriously, have a genuine interest in the welfare of their staff and have the drive to progress their company – and those who choose to ignore the risks associated with working at height.
If more companies treated H&S compliance as a basis for their company, then I genuinely feel that as an industry we would get more recognition from our customers who are sometimes very quick to ignore the safety aspect of our jobs in favour of appointing the cheapest contractor.
Health and Safety Compliance for Arboricultural Companies
If you're looking for a simpler way to comply with legislation, save time and reduce the risk of falls, trips and other accidents, use Papertrail: book your free demo today to see how Papertrail compares to your existing safety management system.
‍
Improve your inspection management system today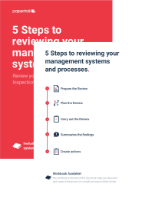 Free! Download the 5 steps to reviewing your management system